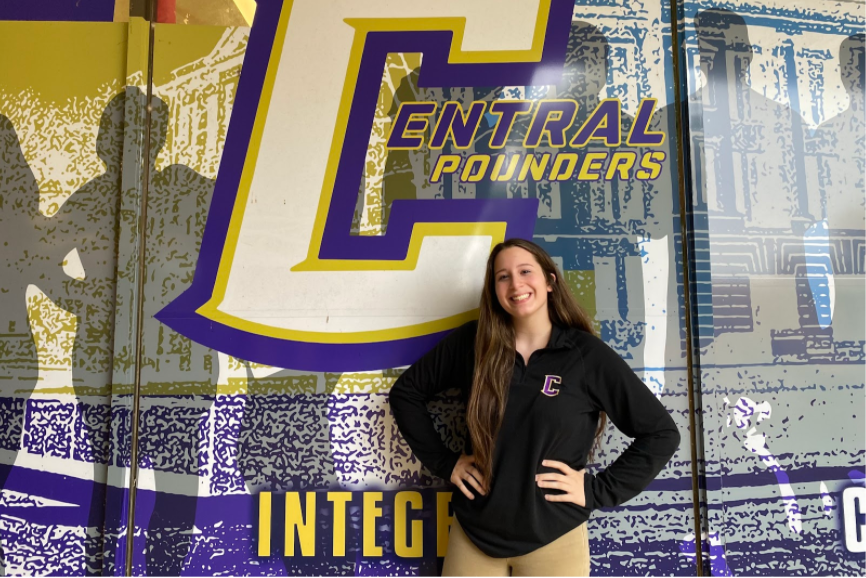 Kendra Jones
When I was first asked to join the Central Digest as this year's senior columnist, I'm not going to lie, I was a bit hesitant. The idea of my thoughts being out in the open made me squirm, but I'm very excited to see where this journey leads me. Despite feeling less experienced than my fellow Digest writers, I'm going to put my full effort into creating an informative, upbeat column for you guys to read every other week. I know last year was a new experience for everyone with the pandemic and the ever-changing regulations, so hopefully we can all get a breath of fresh air and push forward together. 
Since it is my first year as a member of the Digest, this seems like the perfect time to go ahead and introduce myself. My name is Carmen Breitenbach, number one fan of coffee, Mexican food, and the popular 90's sitcom Friends. My free time consists of an abnormal amount of overthinking, hanging out with friends, and trying my hardest not to go to Chick-Fil-A every day. When my time isn't being consumed by any of those things, you can find me at school, at work, or playing volleyball. My schedule seems to be increasingly busier as I get older, so finding the time to focus and recharge is imperative for me and even more so now as a senior. 
Senior year is really nerve-wracking to think about in detail. It's the most anticipated year when you first start out as an anxious and struggling freshman, but now that I'm here I don't know how to feel. My hope this year is to cherish every moment I have with the people around me while I'm still in high school. Walking in on the first day of school as a senior, I felt the bittersweetness of what was ahead. I'm a very future oriented person and I tend to spend a good amount of time planning what the next steps are in life, however I realize there is an importance in being in the moment. Despite the impending anxiety of college applications, college courses, and even high school graduation, I look forward to all the senior traditions I get to participate in this year. 
I hope by being this year's columnist I can do right by this Digest tradition and help pave the way for future columnists. I look forward to covering everyday topics that involve Central and it's students, but most importantly I can't wait to see what memories and lessons this journey will bring.