Central Alumni Donate Money to Woodmore Tragedy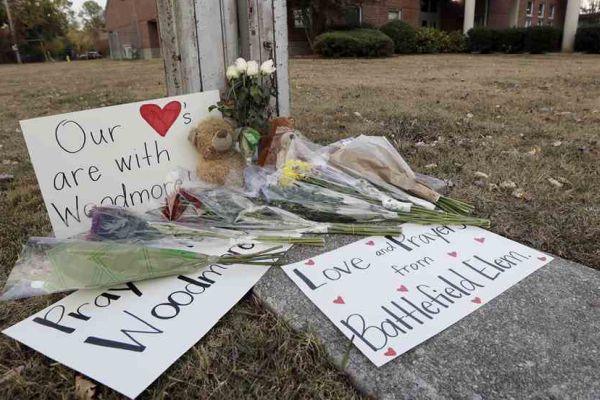 On November 22nd, the whole Chattanooga area was shocked with the Woodmore Elementary School bus crash that killed the innocent lives of 6 children.  It impacted many peoples' lives, even if they were not directly affected. The bus crash involved 35 students with 6 elementary students unfortunately losing their lives and 23 victims altogether were treated at the Erlanger Hospital in Chattanooga. The people of this city were deeply saddened and rueful over the events.
"I live in the Brainerd area, so that school is not very far from me, and I felt for those parents and the poor kids. Not only the ones who passed away but also the injured kids as well. Most students think that once the 2:20 bell rings, school is out, and you don't have to worry about anything. However, I still have worries until all the kids are safely off of the buses. It reminded me how important bus safety is. I don't want anyone to misbehave on the bus, because if the driver is distracted for one second, that's what could happen." said principal, Mr. Finley King.
Alumni and Faculty at Central were distraught over the event, but wanted to do something in return to help. Hamilton County Schools and The United Way have set up a Woodmore Fund for donations. There were many donations made to the families and the elementary school itself. Over $80,000 have been donated to the Woodmore tragedy, which also included funds from the Central High School Alumni Associations who donated around $250 towards the school.
In conclusion, even after everyone was left in shock and despondency, there was still hope for our city as citizens came together to aid the families.
About the Contributor
Victoria Dutilly, Staff Writer
Hi, my name is Victoria Dutilly, and I am a freshman at Central High School. My favorite hobbies are reading, writing, and having fun! I am really excited...