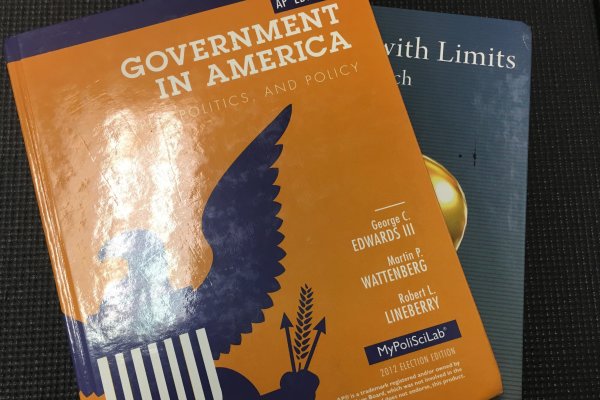 Kirstin Langton
Advanced Placement, or AP is a program in the United States and Canada created by College Board, an organization that prepares and administers standardized tests that are used in college admission and placement. The program provides college-level classes to high school students and better prepares them for college.
At Central High School, there are currently three AP classes available for students to take. These classes include AP Biology, taught by Mrs. Cotreau,  AP Chemistry, taught by Ms. Sanford, and  AP United States Government and Politics, taught by Ms. Hooper.
"AP classes were designed to provide high school students with chances for college success. They are a good indicator of future success in college," explained Ms. Hooper, Central High School's AP Government teacher.
Central High School does not offer many AP classes in comparison to other schools in Hamilton County. However, many teachers hope to see more AP course integrated into the course offerings at Central High School in the near future.
"I hope more AP classes will be coming. Any student that plans to go to a four-year college should have access to AP classes. Central is behind other district schools with the numbered offered and our students deserve to have access to the rigor they offer," voiced Hooper.
To many students, AP classes are very stressful. However, the rigor and curriculum of the course pays off in the long run.
"AP classes are a great way to ease students into a college class. Since most AP classes count as basic classes college freshman take they could get ahead in their career. AP classes are very tough and there is a pretty extensive workload on the students, but it is very rewarding in the end," concluded Lacy McKinney, a senior taking AP Biology.