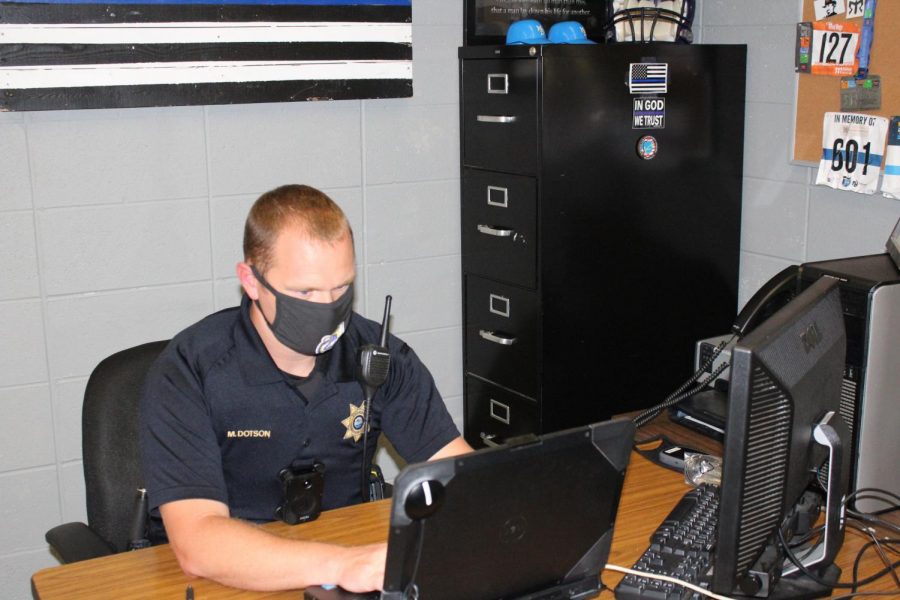 Grayson Catlett
Amid all of the new additions to Central's staff, one of them is familiar to some. Marcus Dotson, a former school resource officer, has returned to Central after serving four years at Washington Alternative Learning Center; he is replacing Paul Soyster, who held the position for the majority of the time in between. While a good portion of the staff remember him from past years, he is a new figure for virtually every student at Central; his last year of assistance came before the class of 2021 arrived.
Dotson graduated from Rhea County High School, and later graduated from the Tennessee Law Enforcement Training Academy as a post-certified law enforcement officer. He also passed basic and advanced school resource training.
When asked on why he initially wanted to be a school resource officer, Dotson responded, "I literally have a heart to help others. I wanted to help people and re-frame opinions of law enforcement from an early age."
Dotson later cited building connections with students as his favorite part of the job, further adding that "[a] school resource officer builds relationships and rapport with students that last a lifetime."
Dotson is additionally serving as an assistant coach for Central's cross country and baseball teams, further reinforcing his cooperative mindset.
Some staff have acknowledged their gratefulness of Dotson's homecoming. "Last year, when Soyster was out, he was happy to return," said Bookkeeper Donna Rast. "He's very consistent in providing security for our sports teams."
Dotson asserted that he is "overly excited" to be returning to his former place of work. "I love Central," he continued. "This is where my heart is, and I'm blessed to have the opportunity to be back."