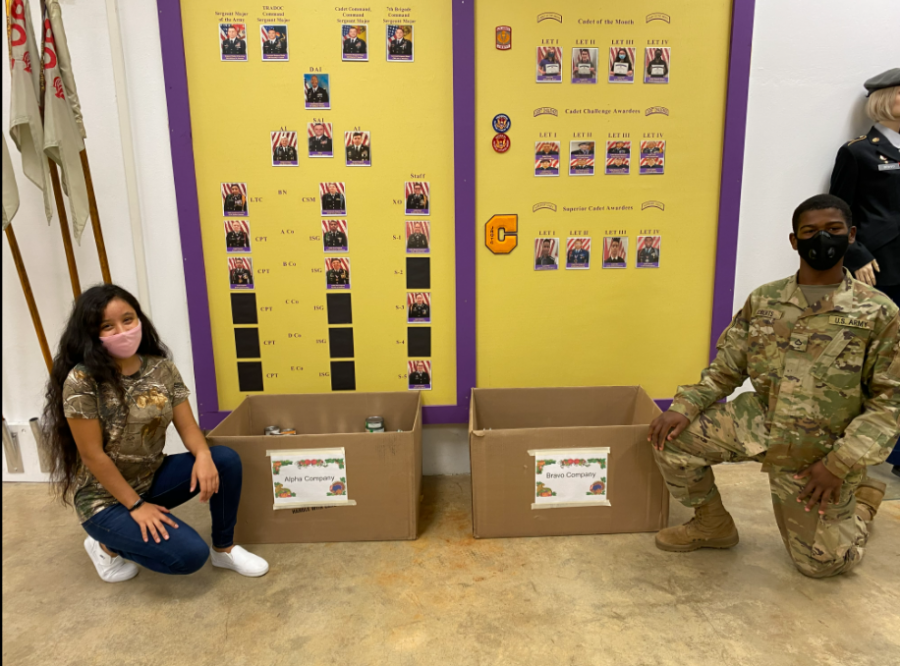 Kendra Jones
On Monday, September 1, JROTC began their annual food drive. Anyone can bring in non-perishable food items until Wednesday, November 11. Every year, JROTC collects food to donate to those in need in the Chattanooga area. As a safety precaution for COVID-19, students should bring their items to the designated table in the cafeteria during their lunch advisory period to avoid large crowds and lines.
According to Junior Anna Frazier, a captain in JROTC, "Many members are taking turns collecting food items in the cafeteria during their advisory period."
The JROTC member assigned to collect food each day will be set up with a basket in the senior section of the cafeteria. All on-campus students and teachers can donate their non-perishable food items there.
Although the food drive was directed towards in-person students, at-home students are still encouraged to donate. Students attending school online may drop off their items in the front office with their names on them.
Central's JROTC is giving thanks to those who donate by providing students with a dress down pass if they donate five or more canned food items.
In previous years, the First for Freedom Battalion has raised nearly 600 pounds of non-perishable food items for the Chattanooga community and surrounding areas. However, the amount received in donations may look a little different this year.
"COVID[-19] will affect how much food we will receive this year," shared Senior Dallana Nolazco, Cadet Lieutenant for JROTC.
In the past, the food drive was limited to only JROTC Cadets. However, many cadets are attending school from home. To help raise more supplies, the food drive has been opened for all students to donate. JROTC's  is challenging cadets and students to exceed the amount of food donated last year.
The food drive will come to an end on Wednesday, November 11. Since this is a half day for Central students, JROTC plans to take the food to the Chattanooga Area Food Bank after students are dismissed.