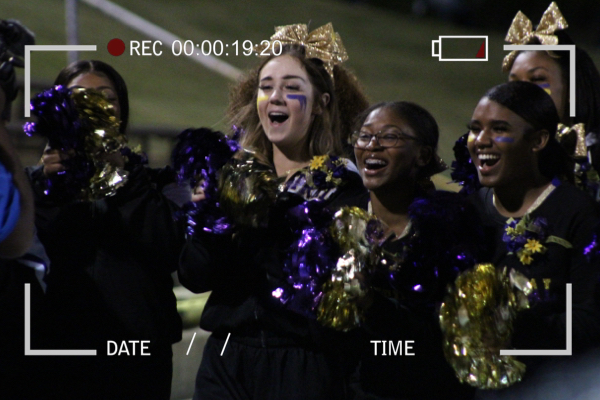 Karleigh Schwarzl
Social distancing has caused many limitations to be placed on school events: sports, concerts, and awards ceremonies. Less people have been attending sporting events. This is a result of people choosing to stay home to avoid exposure to COVID-19, and restrictions placed on the number of people allowed at an event to allow for social distancing. However there are a number of Central's supporters that would like to be a part of Central's events, despite current restrictions. In order to make this possible, the school purchased the NFHS network streaming system.
"It's a lot more convenient. Some people can't make it to the games," voiced Jose Cortes, a sophomore in the Central Band.
There is currently a camera mounted at the football field and inside the gym. The cameras are automatic, meaning they are programmed to follow the ball in play, or it follows motion during a non-sporting event.
"It's a format that a lot of schools use all across the United States, so it's really cool because you can go back and watch old games; they archive the old games," explained Donna Rast.
To watch a sporting event on the NFHS network, one must purchase a subscription: monthly ($10.99) or yearly ($69.99). Once the subscription is purchased, any sporting event held in the gym or on the football field can be watched live or after the event.
"I think it's beneficial to everyone, especially now when everyone is leery about coming out and having a chance of catching COVID[-19]," voiced Kantonio Davis, the boys' basketball coach and Dean of Students.
Not only can subscribers watch Central's home games, but they can also watch any school's games who is participating in the NFHS network, meaning that Central's away games can be viewed if the host participates in NFHS.
The service is also a tool used by college recruiters.
"With everything going on, recruiting budgets — college recruiting budgets — have been cut down due to financial restraints. It gives them the opportunity to [continue to] view students' games," said Davis.
The NFHS network can also be used to stream non-sporting events. These events are free, and do not require a paid subscription. In order to view the free events, links are sent out to those invited to watch.
"I've already created a link for academic awards day," stated Rast.
Overall, the streaming service is a great advantage to Central and its supporters. Games, concerts, and awards ceremonies can now be watched all over the world; it is new way of connecting students to the rest of their community.