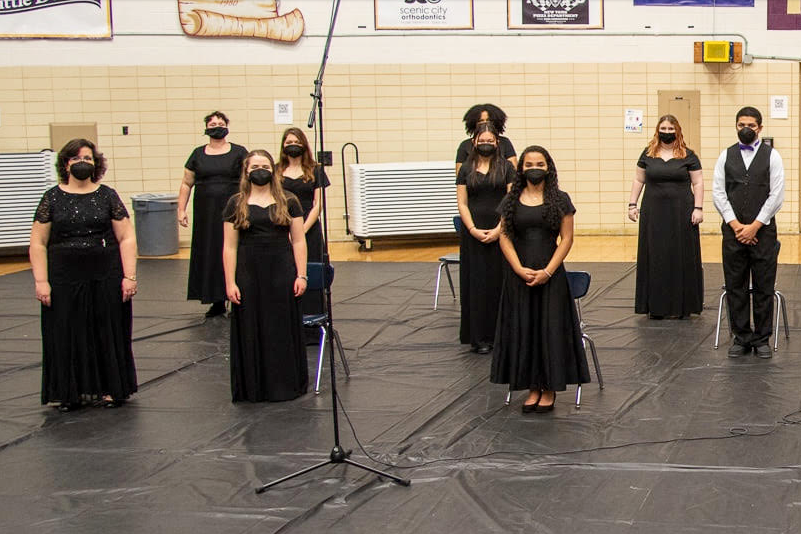 Every year the Central Voices have financial needs for the Choral Department. Members of the Central Voices love to put on concerts, performances, and shows for the school and other venues in the community. However, formal wear is required for most of these performances and most times it isn't very cheap. 
In the past, Central's Choir Director Katheron Latham has attempted to run fundraisers to cover these financial needs. However, without much success from that approach and living in a time where fundraising can be a challenge due to COVID-19, Latham tried a new strategy to earn the Choral Department some money. 
Latham reached out to the Volunteer Electric Customer Shares program, which issues grants every month to different community and school organizations. Applications are chosen each month to be accepted and then two months later are sent out to the groups VECS chooses to support. Although it seems like just an application, each school program must have a sponsoring club, so  Latham reached out to Central High's Alumni Association to ask for sponsorship. The Alumni Association graciously agreed which allowed Latham to apply for a grant that would specifically assist the Central Voices to be able to purchase new music and formal wear for the students who could not manage this purchase on their own. The Central Voices were pleased to be informed in June that they had been chosen to receive $1,250 through the grant that was received in July.
"We are very thankful for the positive impact this will have on the choral program," says Latham describing her feelings toward the grant. 
Latham and the Central Voices are in the process of purchasing new music and look forward to performing this year with the assistance of the grant money.