Central Students Express Their Concerns About School Shootings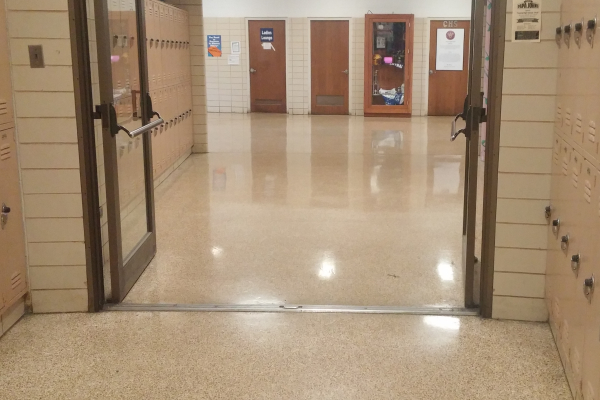 School shootings have become a nationwide concern, as they have recently been increasing in numbers. There have been many reasons as to why people think they occur, but it seems that the main causes are mental health issues, seeking morbid recognition, and having a troubled childhood.
"Most of the time, people who shoot up schools have some mental health issues," Freshman Alana Benford stated.
"People who shoot up schools have mental issues, and thanks to the 200 year old second amendment aimed at muskets, machine guns are now fully accessible to the public," Freshman Sabrina Campbell added.
While students may present themselves in a certain manner at school, some of their lives are completely different back at home. Someone may come from an abusive family or may lack basic necessities that other students have such as food and good clothing.
"Some kids come from broken homes, or they could have been physically or mentally hurt by their family. They could have been bullied for being ugly, gay, or anything like that. They could have also been suffering form depression, and someone can drive them over the edge and make them want to hurt one another. They could also just be mentally unstable and want to see people suffer and see people hurt," Junior Marquise Green said.
There have been multiple occurrences in which the shooter turned the gun onto themselves. This has led to people believe that the shooter would like to see other people  suffer the loss of loved ones before they took their own life.
"A lot of people that have shot up schools have had mental health problems. They have had things like schizophrenia, bipolar disorder, anger issues, and negative mental health issues," Junior Donavyn Walker spoke. "Those issues led to them doing things that extreme. I feel like another reason is that they want attention. A lot of people who do mass shootings, not even just school shootings, usually do it to become famous or gain attention."
People with problems to this extent are encouraged to seek help before they take any action, especially this intense and severe.
"I feel like if a person feels the need to shoot up a school, there are steps they can take before choosing to kill people. Before death, you can always find someone to talk to. Before a person grabs a gun, they can go to a therapist, a close friend, a neighbor, or they can even go outside for a walk to clear their head," Freshman Addason Wellington concluded.