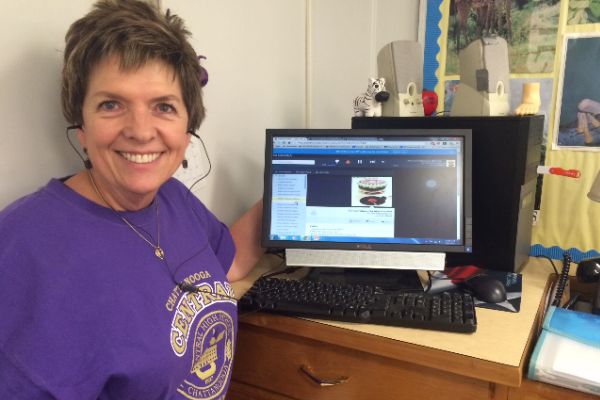 Savannah Smith
From the British Invasion in the mid-60s to the boy band craze in the late 90s, music has had a lot of influence on the teachers at Central. Many students do not realize that teachers were just like them when they were in high school when it comes to music.
"When I was in high school, the British Invasion was so popular," stated Mrs. Donna Sellers, Central's Anatomy and AP Biology teacher who graduated from high school in 1969.
The British Invasion was a phenomenon that occurred in the mid-1960s that changed American music forever. British bands such as the Beatles, The Who, The Kinks, and The Rolling Stones became the most popular music in America.
"The Beatles, The Who, and The Rolling Stones were all my favorites and still are my favorites. Sometimes when I'm grading papers, I sit there and listen to my Rolling Stones Pandora station," shared Mrs. Sellers.
"I had several favorite artists, but The Beatles will always be my favorite band," said Mrs. Tina Staton, the Psychology teacher and a graduate of 1971.
Younger teachers, such as U.S. History teacher Shawn Seals, had a much different taste in music.
"You know, growing up near Sequoyah, I really enjoyed country music. I would have to say that Tim McGraw was very big when I was in high school," stated Mr. Seals, who graduated in 1997.
Not only did the teachers at Central High School jam to music back in the day but also Principal Finley King.
"My favorite artist would have to be Billy Idol – I liked him a whole lot, and I still do today. He was very alternative-sounding, and I think that's why I liked him. I attended a Billy Idol concert, and it was the best experience of my life. I also enjoyed Huey Louis and The News," shared Mr. King, Class of 1983.
Overall, the teachers and faculty at Central High enjoyed – and still enjoy – listening to many different kinds of music from when they were in high school.
"Music is kind of just that thing that when you listen to it, it just takes you back to that time, and you laugh and remember it. That's why I enjoy it so much," concluded Mr. King.