Looking Back: The Digest Takes On a Challenge Against City High
January 17, 2019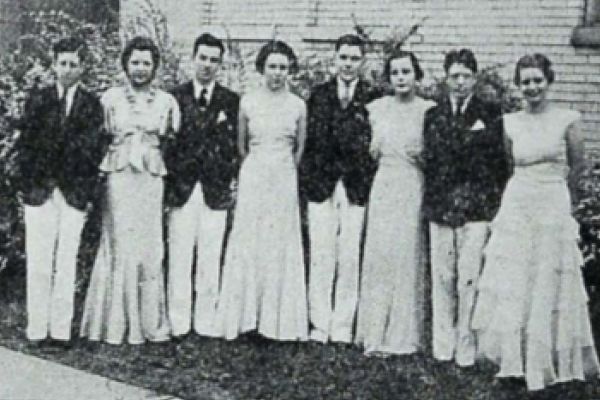 Preservation of Chattanooga Central History
EDITOR'S NOTE: The following article contains summaries of articles from past issues of The Central Digest. On occasion, the Digest will look back into our archives to see what was happening around Central High in the past
16 Musicians Go To Knoxville
October 1934
Sixteen of the 21 Central students who applied for the East Tennessee Orchestra were selected to participate after a two year cessation due to financial struggle; the East Tennessee Orchestra was able to resume the year. The Orchestra was led by Professor Norvall from the Church of Columbia University. They performed "Titus Overture" by Mozart, "Symphony No. 1" by Beethoven, "Marche Militaire" by Saint-Saens, "Andante Contabile" by Tschaikawasky, and "Blue Danube" by Strauss.
Seniors Present "The Lilies of the Field" Tomorrow Evening
December 1934
On December 7, 1934 the seniors of Central High performed "The Lilies of the Field." The play focused on the twin daughters of the Vicar of Wideleete: Catherine and Elizabeth. The play focuses on the twins trying to earn the favor of Barnaby Hadden and earn a trip to London from their grandmother. Elizabeth wins the competition and thrives in London, while Catherine later arrives in London and soon falls in love with an Englishman.
T.W. Parker Wins Gorgas Contest
February 1935
T.W. Parker was selected to represent Central in the State Gorgas Memorial Institute Essay Contest, where he was able to participate in the National Contest. Parker's essay on "Gorgas Control of Transmissible and Other Preventable Diseases," was chosen as the best out of 298 students who submitted essays. Parker was an associate editor to the Central Digest, a member of the Senate, as well as the National Honor's Society.
Digest Staff Challenges City
March 1935
The Central Digest staff challenged the Maroon and White staff members, City High School's newspaper, to a paper selling contest. Copies of the Central Digest were sold in the lunchroom as well as homeroom. A year prior, the Maroon and White challenged the Digest to the same competition. The Central Digest ended up victorious in the competition.
Lowery and Godsey Elected Mr. and Miss Central: Seniors Feted Today
April 1935
Estelle Godsey and William Lowery were selected by the student body as Mr. and Miss Central for the class of '35. They were presented those titles on Senior Day alongside their fellow nominees. This was the third year where students selected Mr. and Miss Central. After the presentation, there was a Senior Class Luncheon held in the cafeteria.
For those interested, the archived Central Digest publications can be found on the Preservation of Chattanooga Central History website: https://chattanoogacentralhistory.com/digest/