Alumni Spotlight: Kathy Ratz ('74) Reflects on Her Educational Inspiration from Central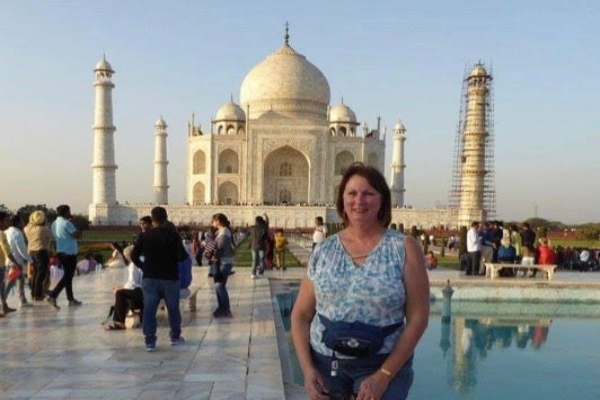 Throughout its history, Central High School has seen many fantastic students come and go. One of these students, Kathy Ratz, had Central Spirit running through her veins even before she entered Central as a student.
Born a Purple Pounder, Kathy Ratz, the daughter of the man behind Central's Stan the Pounder Man, Stan Farmer, spent many of her years hanging around the school. She virtually grew up at Central, following her father around for football practice, school plays, and many sporting events.
Ratz began her time as a student at Central when it was still a three-year educational institution. During her time at Central, Ratz was involved in Tri-Hi-Y, Y-Teens, Future Housemakers of America, the Champion yearbook, and the Central band.
"Aside from that old Central Spirit, my favorite thing at Central was the caring, enthusiastic teachers. Those that made learning fun and interesting will forever be etched in my heart and mind," shared Ratz.
Ratz stated that the excellent and interactive education she received at Central helped her develop a passion for education herself. The experiences Central gave her laid out the path for her to go on to receive four education degrees from Middle Tennessee State University.
With these degrees, Ratz went on to teach elementary and middle school English. She carried her passion for involvement from her Central days over to her teaching career. Her involvement ranged from being a cheer leading sponsor to sponsoring student travel groups to becoming an English conversion teacher for English as a Second Language (ESL) employees from Korea, Finland, and Brazil. She even taught a term for the Queensland Department of Education in Brisbane, Australia in 1989.
"In my career, I was reminded quite often of the fabulous faculty at Central and tried to emulate their positive, caring attitudes towards my students. After all, the Central Spirit dwells in us all," Ratz concluded.
The prideful spirit and caring ways of Central staff have nurtured and inspired Kathy to start her own career in education, producing another excellent educator. Although Ratz has since retired, her teaching will go on to inspire many like Central's inspired her.
About the Contributor
Bailey Brantingham, Editor
Hi, my name is Bailey Brantingham. I'm a senior at Central and this year I'll be back on the Digest as an editor. I plan to attend UTK next year for college...