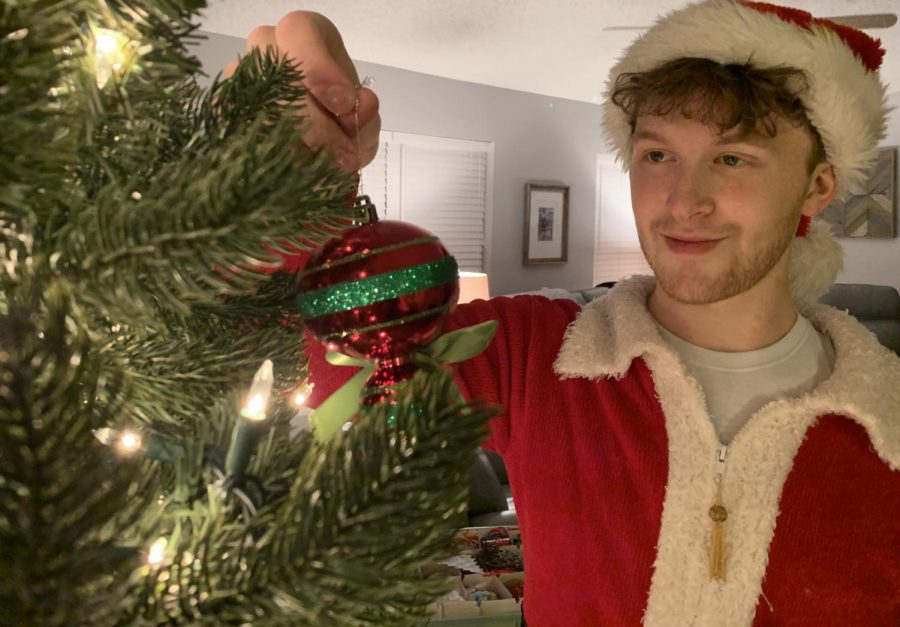 Blake Catlett
We have reached the final month of the year, and with that comes the holiday season. Elf, cookies and milk, "secret Santa" parties, the second episode of political family arguments, that one Hershey's Kisses commercial that has finally been changed: it truly is the most wonderful time of the year.
Obviously, gatherings will be different this year. Cherished meetings may be held to limited capacity, and shopping trips will be kept at home on computers.
"One way I think that the holidays can be handled during the pandemic is making sure everyone is healthy before joining any gatherings," Senior Maggie Bo Sauder explained. "I also think people should practice proper personal hygiene like washing hands regularly and knowing when to use hand sanitizer."
Senior Bryson Eddy agrees with the sentiment.
"I think during the pandemic, stores should reduce their holiday capacity to keep everyone safe, as well as actually enforcing the mask mandate," Eddy elaborated.
There are even some who may harbor concern over whether Santa Claus might be a dangerous factor of the pandemic or not. However, Anthony Fauci told USA Today that Santa "has a lot of good innate immunity," so the wish lists and midnight visits shall continue.
Students across the United States are on the lookout for some coveted gifts, such as the notoriously scarce PlayStation 5 or a new MacBook that could aid in the trajectory of our lives during the pandemic. Some, like Senior Jaylin DaRosa, are hoping for fairly simple presents.
"All I want for the holidays is money," he said.
After Christmas, of course, comes the culmination of the year: the dropping of the ball in Times Square, complete with the celebration of everyone around the States. Amidst all of the excitement, some people may believe that the arbitrary change in the calendar's number may yield a change in quality between the months before and the months after.
This fact, despite a touch of cynicism, does not discount the changes that can be made in 2021. If resolutions and healthier mindsets are to be kept, then we can enter the new year better equipped for anything, from public health crises and consequent isolation to the growing disputes over current events.
"Some personal resolutions are to work on my health, and to broaden my horizons when it comes to music," shared Eddy.
"For school, I want them to be able to open up and go back to how they were before COVID[-19], and the same for the rest of the world," DaRosa wrote.
Bo Sauder also shared a few hopes for next year. "First of all, I want to experience college. Secondly, I want to be able to do more activities outside and be more active. Lastly, I wish for everyone to be healthy and safe because 2020 was rough."
I wish all of my readers the best for the holidays, as well as an upcoming year of optimism through the multiple struggles we each face.