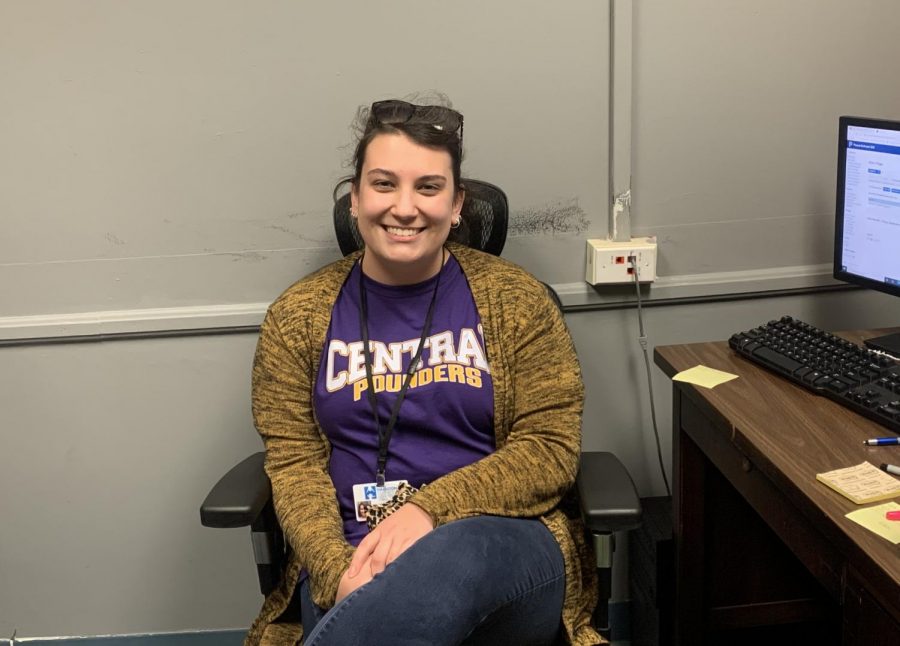 Chloee Cannon
Numerous new staff members have joined the Central High faculty this year. One of those new staff members includes Melody Hoffman the 9th-grade counselor. So far she has had a very welcoming experience here at Central High.  Hoffman is a very kind and bright-hearted person who enjoys going on walks, reading books, and spending time with family in her free time. Hoffman was born and raised in Cleveland, Tennessee where she still resides.
Hoffman studied at Tennessee Wesleyan University and went on to get her master's at Lee University. This is Hoffman's first year as a counselor. Before counseling, she worked at the Mental Health Cooperative as an intensive case manager in Cleveland. In her free time, she loves to try new restaurants and other attractions around Cleveland. She is not married and does not have any children but loves her niece and nephew dearly.
This is her first year as a school counselor, and she has gone through a range of difficult and good experiences.
"I ask for help from the other counselors if I feel in need of help with a student," explained Hoffman.
She claims that her strengths in being a counselor are empathy and finding the best way to help the student. On the other hand, her weaknesses include her lack of experience to school counseling and Central High School. When students come to her, she often tries to empathize with them and validate their feelings resolve the situation.
"I try to not get frustrated with students but to validate their feelings and make sure they feel heard," stated Hoffman.
Hoffman is a kind-hearted new addition to not only the Central High staff but to counseling as well. In years to come, Hoffman will gain more knowledge of the school and what it means to be a Purple Pounder.