Pounders Have a Great Day at CCS Fast Break Invitational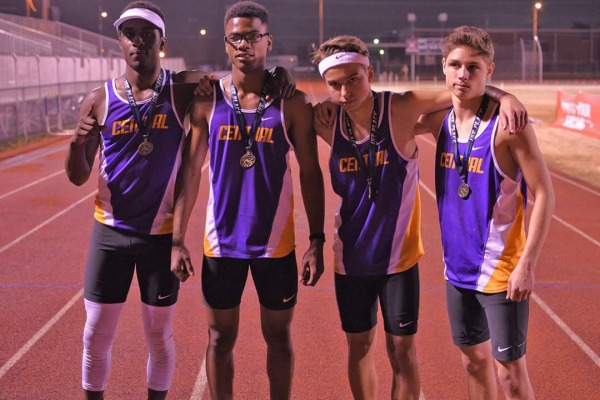 The Central boys' and girls' track team did very well at the Chattanooga Christian School Fast Break Invitational last Friday, March 20. The boys' track team placed third in the meet overall, and the girls placed second. The boys' 4×800 relay team placed first, Sandrea Sylman placed first in the 400 meter dash, Hannah Holmberg placed first in shot put, Miracle Miller placed second in shot put, and the boys' 4×200 relay team placed second. In addition, senior Brandon Lewis broke the school record for the longest throw in discus at a distance of 130'9″ earlier that week.
"The guys did good, but we can't be satisfied with what we did," said Coach Benjamin Robinson. "We get a two-week break to work on our speed and form, so hopefully [we] will be prepared when we go to Walker Valley."
Many of the athletes ran their personal bests at the meet and are already thinking about the next one.
"We just got to really work hard over spring break and the next two weeks," said Josh May, who was on the the 4×800 relay team. "We really can't afford to get out of shape over the break."
Sophomore Hannah Holmberg was very excited about placing first in shot put.
"Placing first was really awesome, and I am super excited to see what the rest of the season has to bring! I'm only seven feet away from getting the state-winning distance from last year, so hopefully that means good things," Holmberg shared.
The next track meet will be Friday, April 10. It is called the Optimist Invitational and will be at Walker Valley High School. Come out and support the Central track team!
Leave a Comment