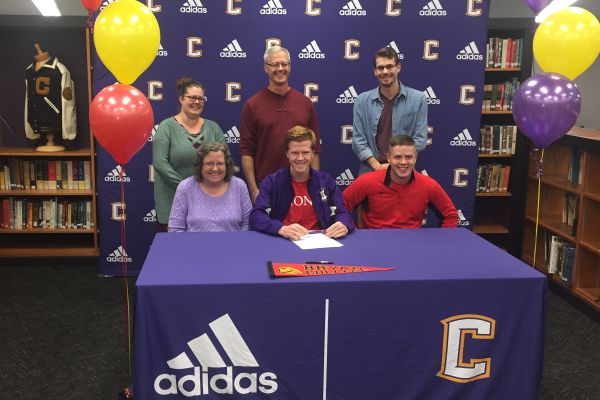 Matthew Davis
Central is honored to be the home of many accomplished student athletes. Unfortunately, the seniors must begin looking towards the future. On November 14, Senior Nathen Vander Wilt signed to Bryan College. He received a partial tuition scholarship to run cross country.
Despite other scholarship offers, Vander Wilt chose Bryan because it was the most realistic choice financially. He wanted to further his running career while also obtaining a great education.
At Bryan, Vander Wilt plans to major in ministry to eventually become a youth pastor. He has many goals for his college experience: graduate in the top percentage of his class, achieve faster running times, and become closer with his cross country teammates.
Vander Wilt's high school cross country coach, Matthew Joyner, hopes to stay in contact with him and support him in his college running experience.
"I know the transition from high school to college athletics is difficult. Nathen's good at juggling a lot of different things, and I think he'll be able to manage running and school well," commented Coach Joyner.
Like Vander Wilt, Coach Joyner also ran cross country when he was in college at the University of Alabama and at East Tennessee State University. He understands the emotional, mental, and physical difficulties that Vander Wilt has faced or will have to face. Coach Joyner plans to be a support for him during the shift from high school to college.
"When I first watched Forrest Gump, and he said 'From that day on, if I was goin' anywhere, I was RUNNINNN!!' I felt that," related Vander Wilt.
Nathen Vander Wilt is excited to continue running cross country in college and hopes to represent Bryan College well.