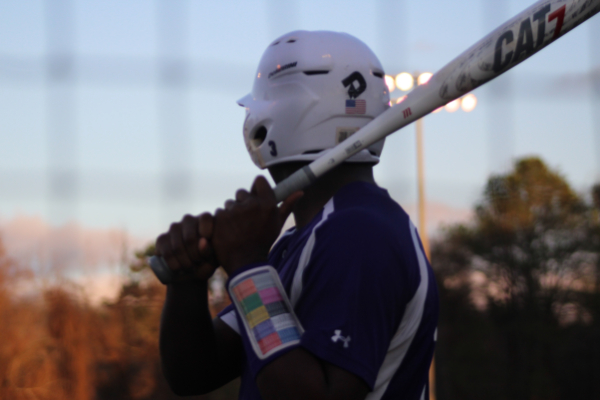 Karleigh Schwarzl
The 2021 Baseball season is one to look forward to. Coming off a cancellation of last year's season, Baseball Coach Glenn Carter hopes to be able to play a full season with the young roster he has composed.
The goals remain simple and consistent for Coach Carter: compete in all games and win. The idea of competitiveness resonates throughout the entirety of the team and shows the mindset that they have indulged in. The team is looking for a redeeming season filled with victory and success.
The main difference of this season from previous years is the rules and protocols put in place due to the lingering threat of COVID-19. Even though they have to follow a different set of rules, Coach Carter plans to keep the game strategy the same as every other year.
"We will have to adjust to the COVID protocols," stated Carter. "Other than those, there will be no changes to the way we operate. We will always try to play the aggressor and put the pressure on the other team." 
Sophomore Dylan Brown is ready for the upcoming season. 
"I have high expectations for this season, both as a team and personally…On the field we are all connected and the plays flow smoothly as the game goes on and we have fun while we do it," he shared.
Hixson and Signal Mountain are looking to be the toughest opponents for the Pounders.
Carter has done a tremendous job at rebuilding the team's roster as players have graduated. This year he will have the task of helping his athletes grow as a majority of the team is composed of underclassmen. The team is composed of seven seniors, two juniors, eleven sophomores, and five freshmen. 
Tryouts were held on February 15 at 3:00 and the subsequent games will begin on March 15, starting with Hixson, and will run through May 4. The District Tournament will begin on May 6 and will be a double elimination bracket.
Readers can view the latest sports updates on the sports center page. This is where schedules, scores, and rosters will be posted. The Digest will continue to bring the latest coverage and updates as the 2021 season progresses.