After Third Straight Loss, Bloodsaw Says Football Team 'Has to Put Up Points'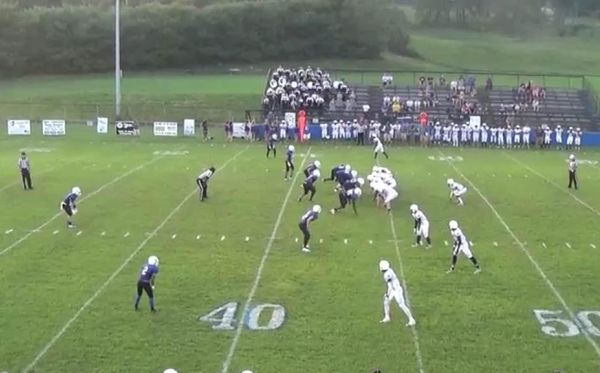 Central's third football game of the season against Livingston Academy did not turn out the way the coaches expected. The final score was 46-6 – another loss for the Pounders.
"We didn't do too well on our secondary defense by stopping the pass and slowing down the run," stated Coach Gary Bloodsaw.
Central's offense has only put up 18 points in the three games this season. While the Pounders are known for their defense, one half of the team cannot win the game alone.
"We can't rely on defense to do everything; offense has to put up points," said Bloodsaw.
Central's head coach is definitely prepared to fix all crucial mistakes to get ready for the rest of the season. While the losses are disappointing, the team must keep moving forward.
"We will keep practicing until we perfect all mistakes that were made on both sides of the ball," explained Bloodsaw.
Steve Plemons, Central's new defensive coordinator, has plans for this week's practice and Friday night's game.
"We will continue to practice the way I expect them to play, making minimal changes so we can get better at focusing on our fundamentals," said Plemons.
No players are planning on giving up after only three games, especially Austin Banther, a starting sophomore. Their main goal is to fix the simple mistakes.
"Defensively, we need to shut down the run [and] work on passing. Offensively, we need to block and run the receiver routes better and [at] full speed," shared Banther.
With only seven games left in the season, Bloodsaw is determined to win Region. Central's last six games are all region games, so there is still a possibility that this aspiration will be fulfilled.
"We just need to work hard and realize that we have to work together," concluded Bloodsaw.
About the Contributor
Andrew Wilson, Staff Writer
Hey, I'm Andrew! My hobbies include football and playing video games. I am currently employed at Papa John's Pizza on Highway 58 and I am a senior. This...