Central Pounders Look for a Win Against Sullivan South in First Home Playoff Game in 14 Years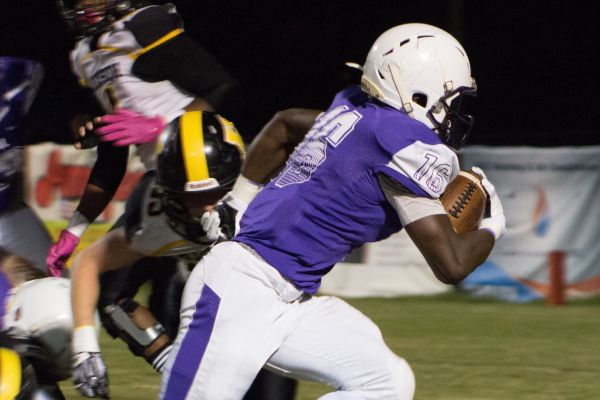 Hang on for a minute...we're trying to find some more stories you might like.
As the Central 2017-2018 football season is coming to an end, the team is working non-stop to prepare for playoffs against the Sullivan South Rebels. The Pounder football team recently took home a huge victory against Hixson 52-6 but unfortunately lost 16-28 against the Tyner Rams.
The Central Pounders are currently 6-4, and this is the first time in 14 years that Central is hosting a playoff game at home.
"The last couple games definitely have prepared us for the playoffs, especially against Tyner because playing them gave us stuff to fix and get better at," stated Assistant Football Coach Chris Kribs.
"I think we did play a lot different against Hixson then we did against Tyner, it really depends on how much they are into the game. We won against Hixson so that really increased their confidence, even though we lost at Tyner, we are definitely practicing hard for playoffs," explained Head Football Coach Cortney Braswell.
Michael McGhee has shown out a lot by scoring most of the touchdowns this season; McGhee scored four touchdowns against Hixson and two against Tyner.
"I'm blessed to have as many touchdowns as I do. I've been dedicated and it just proves the hard work pays off. I wouldn't accomplish anything without my bros," shared McGhee.
McGhee along with several other players from the team are pumped and ready for the playoff game.
"I've noticed that the atmosphere has definitely changed, and the team has realized that its do or die and we want to keep balling so we are doing whatever it takes to prepare ourselves for the big games ahead," continued McGhee.
Way to go Central Pounders football team for working as hard as they have to get to the top. Go Pounders!