Central's Softball Team Aspires to Advance to State Tournament This Season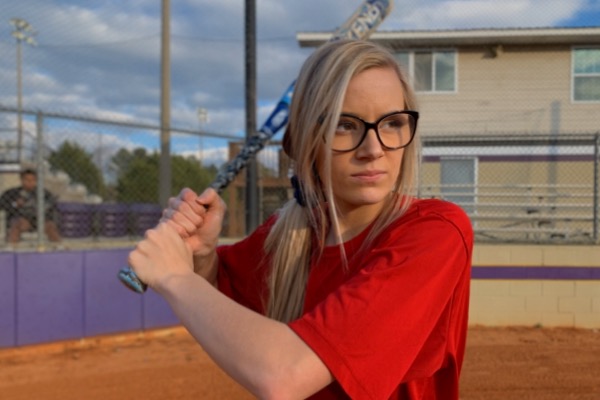 As Central's softball team makes preparations for the upcoming 2019-2020 season, they are setting goals for themselves to ensure that they go into the game with a positive, determined mindset. Being coached by Randy Crawford, the girls are practicing diligently, conditioning themselves, to make sure they play even stronger.
"To prepare for the season, the team is practicing as much as possible and working out to get us in better shape so we have more stamina during the games," said Senior Jaleesa Smith.
Having made exceptional progress in past years, the girls hope to continue to build upon the legacy they have cultivated. The softball team is using last season as a guide for this year, planning to carry on practices that led to success while changing their plan of attack in other areas.
"[Last season] may not have went as great as we wanted, of course, but that just means we have to work harder to reach our goals. Of course we want to go to state this year, so we are doing everything we can to get there. There are things we did well, though, and I think it is important for us to build off of those things. We also should learn from our mistakes from last season and improve in areas where we didn't compete as well," said Smith.
A few ways that the team hopes to continue growing and improving includes advancing further in competition and better working together as a unit.
"As a team, we have many goals. Some of which are, of course, to win, to have fun as a team, and just do our best and give our all in every game. We also have the goal of getting far into the competitions, such as district and region," stated Smith.
Although the softball team can agree on aspects that they can improve through teamwork, they are also have high standards they have set for themselves individually.
"My personal goals are to give my all in every game and do my part whether I'm pitching, playing on the corners, or even in the dugout. I also would love to beat my home run record from last year, which was six I believe," revealed Smith.
With the dawn of a new year, the girls softball team is ecstatic to get back out on the field and bring home more wins as they progress through successive matches and tournaments. The new additions to the team will also be another method through which new ideas can be incorporated into this year's games.
"What's getting me excited about this season is that it is my last season of high school ball, and, although it is sad, I'm ready to give my all out on that field for the last time," revealed Smith. "Another thing that has me excited is the new group of girls. We have a lot of potential, and, with our coaches and the love we have for the game, I believe we can do well if we use those things to drive us to be competitive and work hard."
Readers can view the latest sports updates on the sports center page. This is where schedules, scores, and rosters will be posted.
About the Contributors
DayOnna Carson, Editor-in-Chief
My name is DayOnna Carson, and this is my fourth year being on the Central Digest! I love reading and making stories of my own, so I am glad I got the...
Karleigh Schwarzl, Staff Writer
Hi, my name is Karleigh Schwarzl. This year I am your Sports Editor! I am so excited to have this role going forward! I play both soccer and softball....