Class of 2017 Awarded A Total of $633,300 in Scholarships and Grants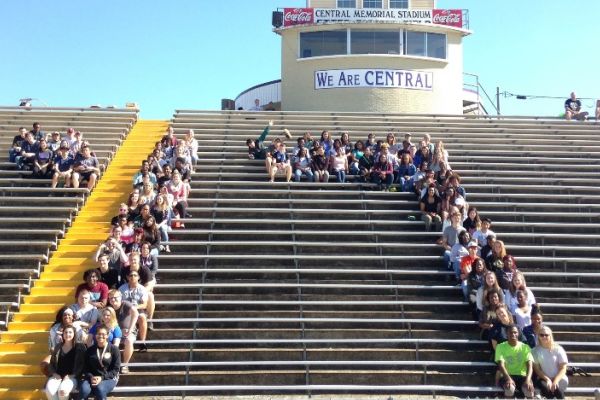 Hang on for a minute...we're trying to find some more stories you might like.
As the 2017 school year nears its ending, the annual Class Day, where scholarships and grants are awarded to graduating seniors, has come and gone. This year, $633,300 was awarded in both scholarships and grants combined. This scholarship list was provided by Susan Dyer, Central's college access advisor. The following students were awarded scholarships and/or grants:
Dylan Alissandrello, The Rob Campbell Scholarship
D'Andre Anderson, Daughters of the American Revolution Youth Citizenship Scholarship
Tetyana Arkushenko, Hamilton County Rep. Women's Club Scholarship
Tori Bruno-Arimura, University of Tennessee at Knoxville Scholarship
Shelby Campbell, Kimberly Campbell Scholarship
Brad Carlyle, Chattanooga State Community College Scholarship
Krista Carson, Harrison Women's Club Scholarship
Gracie DeFreise, Harrison Ruritan Club Scholarship
Jared Eddy, Carolyn Fairbanks Scholarship, Harrison Ruritan Club Scholarship, Tennessee State Alumni Chattanooga Chapter Scholarship
Chase France, Homebuilders Association Scholarship
Hannah Holmberg, University of Tennessee at Knoxville Scholarship
Diamond Jackson, Central Ruriteen Club Scholarship
Brandon Justice, University of Tennessee at Chattanooga Scholarship
Ron Lowe, Enterprise Gateway Chamber of Commerce of Chattanooga Scholarship
Mary McCoin, Daughters of the Amercian Revolution Outstanding Work in American History Scholarship
Ester Rybachuk, Saranell D. Smith Scholarship
Lucas Sanchez, University of Tennessee at Knoxville Scholarship
Savannah Smith, Luther Massingill Scholarship
Kymmy Stacks, Jacob Campbell Scholarship
Dylan Vagts, Crystal Green Scholarship
Along with scholarships and grants, seniors were also given departmental awards. The award list was also provided by Mrs. Dyer. The following students were awarded departmental awards:
Tetyana Arkushenko, Art Department Award
Alyssa Barclay, Semper Fidelis Award
Jared Eddy, JROTC Distinguished Cadet Award
Emily Feist, Mathematics Award
Chase France, Bobby Wood Citizenship Award
Doug Gill, Judy Reich Choral Music Award
Hannah Holmberg, Science Department Award
Mary McCoin, Annie Mae Shelton English Award
Cady Pruitt, Louis Armstrong Jazz Award
Ashley Russell, Mayor Oaks Award
Kymmy Stacks, John Philip Sousa Award
We would like to congratulate all of the Class of 2017 on their accomplishments!