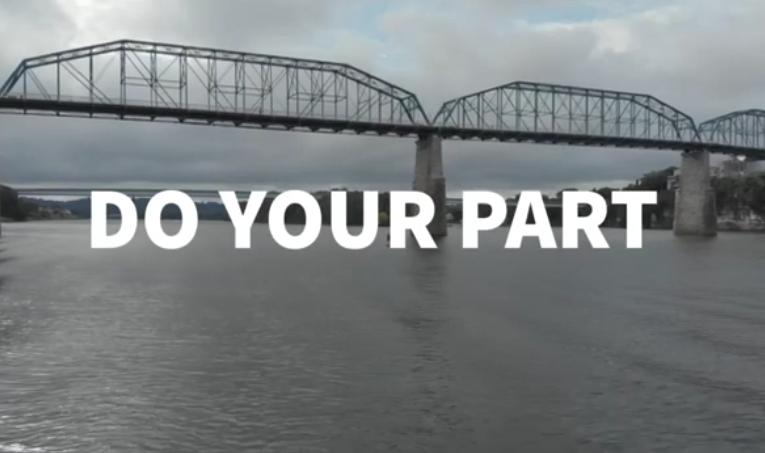 via Mayor's Youth Council
Jessyca Foster, a junior at Central, has recently won a video contest through the Mayor's Youth Council. The contest was put together by Mayor Andy Berke, who was inspired by a New York video contest that was held to inspire people to wear their masks and be safe, so he wanted to hold his own contest with the the Mayor's Youth Council. Berke saw that COVID-19 numbers had started to skyrocket over the Thanksgiving period and wanted the Youth Council to create videos to asking Chattanoogans to stay home during the holidays.
The youth council split into five groups and had about a week to come up with their videos. After each group finished their videos, each video was posted on the Chattanooga website, Instagram, and Facebook. People voted through "likes" on these posts. At the end of the contest, Group Two, which included Jessyca Foster, had the most combined likes on their posts, meaning they had won the contest. The winning group later had the opportunity to join Mayor Berke during a Facebook Live.
"Making the video wasn't the easiest task considering that we had our exams at the same time as the competition. Luckily, one of our group members was able to edit our video in time for the deadline," shared Jessyca Foster.
Jessyca Foster's group held a brainstorming sessions during their biweekly meetings with the Mayor; they ultimately decided that it would be best to make a more professional video rather than going with a homemade video like their competitors.
"Overall, it was a great experience and I couldn't of asked for a better team," Jessyca Foster stated about her experience.
Foster's group's video, along with the other entries can be found under the Mayor's Youth Council tab on the Connect Chattanooga website. The Central Digest congratulates Foster and her teammates for their hard effort in this competition.