About The Digest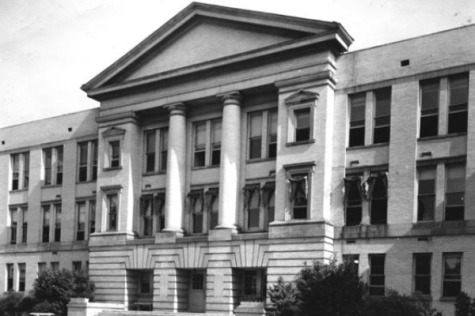 Central High School, located on Highway 58 north of downtown Chattanooga, is entering its 115th year during the 2022-23 school year. As the first county high school with a four-year academic curriculum, Central set its standards high to create a precedent for later established Hamilton County Schools.
Central is honored to say we are the first school in the entire southeast to have a JROTC Battalion and the winners of nearly a dozen state athletic championships.
In 1987, the United States Department of Education named Central a National School of Excellence, and two years later we were named one of the top Ten Great Schools in the state. From 1988 to 1991, Central served as a State approved pilot program instituting seven periods in a curriculum. In 1963, we received multiple Freedom Foundation Awards, and were also chosen as the Tennessee recipient of the prestigious 27th National Bellamy Award.
In 1910, Central High School started a school newspaper called the Central Digest which was widely adored by students, with each page filled with school spirit and pride. However, its popularity eventually died down and the school newspaper was lost after many successful years of publication. With the slogan "Honor is Synonymous with Central Spirit," the Digest was reborn in the fall of 2012. The Digest celebrated ten years of publication during the 2021-22 school year.
Despite the challenges of COVID and an uncertain school schedule, The Central Digest won first place in the 2021 Tennessee High School Press Association's annual contest. The Digest has also been recognized as 2nd place Best Overall Website from the Tennessee High School Press Association three times. In 2017, the Digest was named a School Newspapers Online (SNO) National Website of Distinction, becoming the first publication in Tennessee to receive the honor. The Digest received the Distinction yet again in 2018, 2019, 2020 and in 2021. The 2021 designation was remarkable because just over two dozen other publications in the nation were recognized.
For the 2022-23 school year, the staff boasts of 17 staff members and meets during advisory period Tuesday – Friday. The newsroom is located in B pod, room 109.
Our adviser, Mr. Gregory Cantrell, may be reached at cantrell_g@hcde.org