Lucy Bottorff: From ROTC Queen to CHS Alumni Association President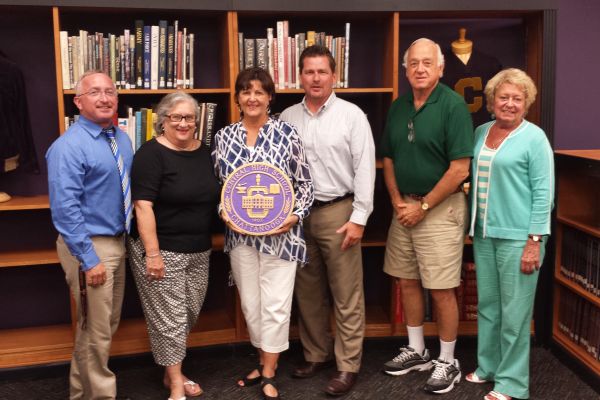 Lucy Bottorff started Central High School in the 7th grade, graduated in 1960, is one of five kids to attend and graduate Central High, and part of an over 50 year-long family streak of Central High students. Bottorff was also part of the Miss Central court during her senior year, and was crowned the ROTC queen that same year.
"Extracurricular activities, for me, were not something my parents allowed me to participate in. I sang in the school choir, was in the Miss Central court, and was ROTC queen," revealed Mrs. Bottorff.
While Mrs. Bottorff was in high school, her dream was to become a teacher. She wanted to go to Middle Tennessee State College, now Middle Tennessee State University, or MTSU, a school with a superior educational department. Mr. J. Pope Dyer, Bottorff's  sociology and psychology teacher, was very instrumental in getting her a scholarship to attend MTSU. She graduated from the university in the class of 1966 with a Bachelor of Science degree in Health, Physical Education, and Recreation. She then went on to teach physical education for 17 years.
"My first teaching assignment was at Brownsville Junior High in Pensacola, FL. My husband was in the Marine Corps and was stationed in Pensacola while he was in flight school," shared Bottorff.
Mrs. Bottorff is now a realtor in Brentwood, Tennessee and is married to Tom Bottorff, an attorney and retired United States Marine Corps Captain who served in the Vietnam war. They have two kids together,  Paige and Karen, and have six grandchildren.
Bottorff is also the president of the Central High School Alumni Association. When Central High School made the move to Harrison, many of the alums that graduated from Dodds Avenue got very angry. Mrs. Bottorff's goal is to change these attitudes and have more unity among all alumni. She also wants more of today's Central High parents to be more involved with the school.
"Principal King contacted a group of the Class of 1960 and asked if we would be interested in helping revitalize the Alumni Association, and four of us said yes," quoted Mrs. Bottorff.
Bottorff, though graduated from school and settled down, still seeks to stay involved with Central's Alumni, as well as trying to get parents of current students involved in the works of Central High School.