Success Day Helps Seniors Consider Future Plans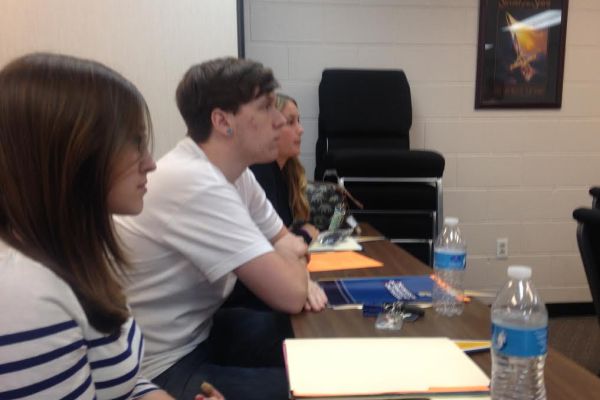 Senior Success Day may seem like a waste of time to underclassmen, but for seniors, it was the most productive day of the year. At the event, which was held on Wednesday, September 2, students learned about the upcoming year and had the opportunity to sit in on seminars that ranged from financial aid to colleges to military recruitment. Mr. Finley King also gave a speech that provided a new perspective on the principal.
"I think that it's important for students to feel connected to their principal. I honestly think some students don't realize that I am just like them. I grew up with some of the same disadvantages," expressed Mr. King.
Ms. Katy Burnette, Central's college access adviser, and Mrs. Lindsey Ruggles, the senior guidance counselor, organized the overall successful event.
"I think it went well. It's a cool opportunity, and most students [appreciated] it," stated Mrs. Ruggles.
Central is the only high school in the county that holds a Senior Success Day. Each student had the opportunity to pick three seminars – two on colleges or military information, and one on financial aid or job interviewing skills. Schools that were represented include the University of Tennessee at Chattanooga, Lee University, the University of Tennessee at Knoxville, East Tennessee State University, Middle Tennessee State University, Austin Peay University, and Chattanooga State Community College. The Army, Marine Corps, and Navy were also represented.
"I plan on going to Chatt State. Senior Success Day made me aware of all of the grants and deadlines. I'm more stressed out, that's for sure, and now I have to hurry to meet those deadlines," shared senior Marina Gudnyy.
This event was not only a godsend to some students who had no idea of the possibilities regarding their future, but it was also helpful to students who have their future all planned out. With priority deadlines coming up as early as November, Central High School students will be the ones who are prepared. Bring it on, Class of 2016.