Hamilton County's New Math Books to Focus on New TNReady Curriculum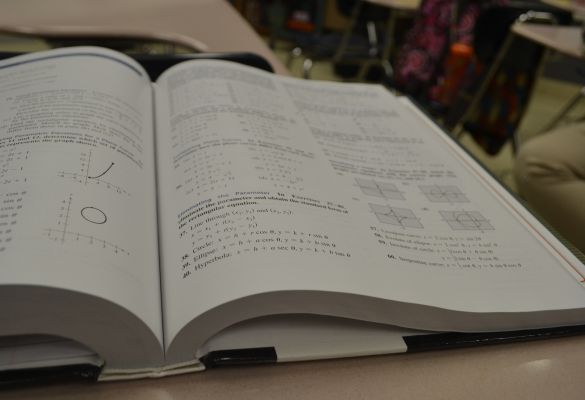 Along with several other changes this year, Central's math department received new textbooks and workbooks. While this may not be the most exciting thing to students, the math teachers feel like it's Christmas.
The Hamilton County Department of Education purchased brand-new, "TNReady" textbooks at a price of just over $4 million. The books are colorful and more on-track with current curriculum.
"I was on the committee that picked the upper-level books, and I'm really pleased with the decisions we came to there," stated Mr. Edward Potter, the head of the math department at Central. "I was not on the committee that picked the lower-level books, so I've been working with the lower-level books (Algebra I and II and Geometry) for about six weeks now. Up to this point, I like them."
The books were bought out of the school board's $34 million savings account. Cost was not the most important factor considered in the decision-making process; it was the quality of education. Still, the change is a bit hard to adapt to.
"Whether they (the students) will admit it or not, they don't like change. If you do the same thing every day, they'll complain, but if you do something different, they get nervous," shared Potter.
The math teacher is encouraging his students to embrace the change and get comfortable with the new books. Students in Algebra I and II and Geometry will be given a book to work in all year. They can write in it, highlight it, tear out pages, etc.
"Honestly, I believe I learn better when the teacher teaches me on a white board or shows me step-by-step. Being able to follow along in a workbook that I can highlight or write in helps me a lot," said freshman and Honors Algebra I student Sawyer Haley.
The new math books appear to be another "plus" for the students and teachers at Central High School and one of many great "additions" to our school system.