Could Computerized ACT Testing Be Making Its Way to Central?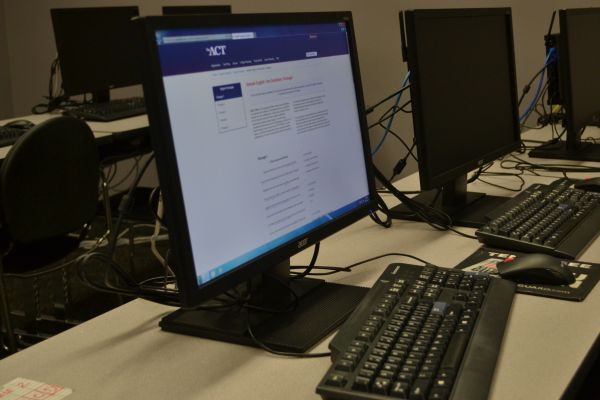 In a time where access to computers and Internet is widely available to the average student, it is no surprise that standardized testing is drifting away from its traditional paper and pencil format and towards online/computer-based versions. As of this year,  ACT joined in on the trend and announced that computerized testing will be available next year in the 18 states (Tennessee being one of them) that require students to take the ACT.
"I haven't heard of computerized testing coming to Hamilton County," stated Mrs. Lindsey Ruggles, one the senior guidance counselors responsible for organizing the ACT test at Central, "but I would not be surprised if it came as early as next school year or in five years."
The ACT is stressful enough as is, but for some students, a computer-based version could be disastrous.
"I haven't taken the ACT yet, but I am a very visual person. I need pencil and paper to do well, and I would like a paper test over a computer version," expressed sophomore Amanda Roy.
"I wouldn't want to take a computer version," began senior Timetrice Duckett, "because it's already hard enough, and I don't like computer tests. The computer could crash, so I don't think it is a good idea."
Other students think that a computerized ACT would be an easier, more beneficial version for them.
"A computer test sounds better than a paper test," stated junior Emanuel Butler. "All the tests I have taken in high school have been on paper, but I am more comfortable with a computer. I feel like I would do a lot better on a computer."
ACT has stated that when computerized testing becomes available, the paper test will remain an option.
"Optional is the ideal scenario, but the reality is, with computerized tests, there are a limited amount of computers. This would be the number one issue in most schools, so I don't know if it would really be an option at Central," explained Ruggles.
"There are a lot of pros and cons with computer tests. This generation feels very comfortable with a computer. It feels natural, but I fear it could be maybe too comfortable," she added.
Whether a computer-based ACT is coming to Central or not is still up for debate, but ACT test takers should take note of this possibility.