Blood Drive "Drives" Students to Help the Community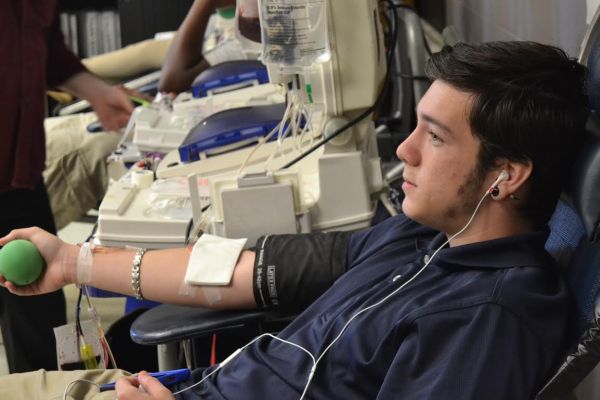 Central is all about helping the community as much as possible. One way we do this is by having two blood drives through Blood Assurance every year. This is a simple and easy way for students to help others.
"With me giving blood, I save three lives. It was more about others than myself," shared senior Michalla Presley.
Blood Assurance is an organization that aims "to provide a safe and adequate supply of blood and blood components, in a cost effective manner, to every area patient in need." The group takes blood donations to serve over 70 health care facilities in Tennessee, Georgia, Alabama, North Carolina, and Virginia. There are currently 15 locations, including one in downtown Chattanooga, and 13 bloodmobiles to collect life-saving blood products that are then used by area patients.
"I decided to help because being in ROTC, we are taught to be better citizens, so I would always want to help Blood Assurance and the school," Presley further stated.
This year, many students were not prepared for the drive. Several people started to feel bad or pass out after giving blood. Students just were not given enough information to know what to do beforehand, especially first-time donors.
"You need extra iron to make up for what you will lose when you donate. Also, eat sugary things after to raise your blood sugar back to normal levels. Oh, and don't close your eyes during the process! You will pass out! If you start feeling light-headed, just force yourself to cough. Luckily, the needle doesn't hurt at all – nothing really 'hurts.' It's all worth saving lives," advised Eric Kabler, a senior and a first-time donor.
This year, Blood Assurance collected 142 units of blood, which will help 426 patients in need. Next year, we hope to improve this number and help out even more.
About the Contributors
Matthew Davis, Assistant Editor
Hi! I am Matthew, and I am a Senior here at Central. I am a member of the Central Sound marching, concert and jazz bands (award winning bands, btw!). I...