Central High Welcomes New School Nurse Cindy Wilson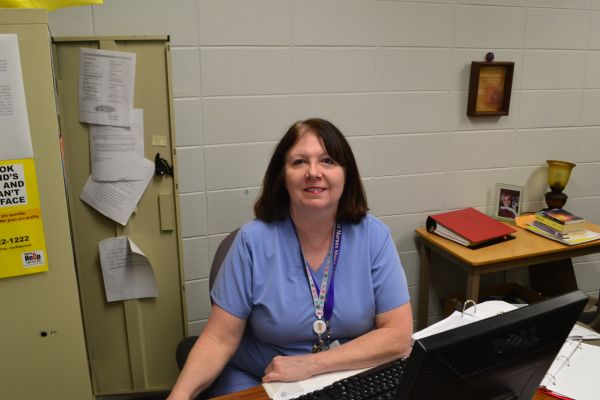 On November 2, Central High School introduced a new member to its faculty – Cindy Wilson, B.S. in Nursing. Mrs. Wilson has been a nurse for 37 years and came to Central as a transfer nurse from Tyner Academy.  She graduated from the University of South Alabama and then transferred to the Army. Mrs. Wilson was a lieutenant colonel for the United States Army and is now retired.
"I was inspired to be a nurse by my passion to be of service to others and help others," stated Wilson.
But why would she choose to work with students instead of adults? Her response was very heart-warming.
"I find it [rewarding] and fun to work and have relationships with children," shared Wilson. "At CHS, I am looking forward to building relationships with everyone and doing what I can for others."
Principal Finley King is grateful that Mrs. Wilson has decided to work at Central.
"She is very important to our school due to (the fact that) we have a large number of children with asthma, (with) diabetes, and who take prescription medications," said Mr. King.
He is confident that our new nurse will have a positive impact on the school.
"Mrs. Wilson seems very nice and excited to be here," stated King. "When children get to know her, I think they will enjoy her."
The Central Digest is thrilled for Mrs. Wilson to be at Central and that she is so passionate about her job. Stop by her office today and welcome the new nurse to the Purple Pounder family!