Central Seniors Spend the Day Touring UTC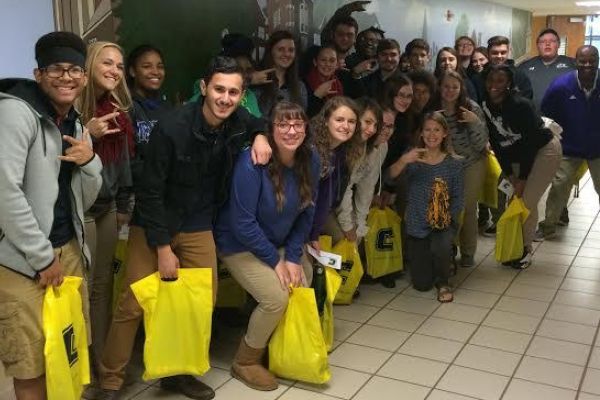 On Thursday, November 19, a few of Central High's seniors spent the day touring and learning more about The University of Tennessee at Chattanooga. They were accompanied by Ms. Katy Burnette, Central's college adviser, who worked very hard to bring the event together. The tour offered students an opportunity to learn more about college life at UTC. Some students were pleasantly surprised by the local university.
"It made students who weren't going to consider UTC a little more open to considering staying in Chattanooga," said Ms. Burnette.
The tour guides at UTC made the institution more inviting to students with their genuine attitudes and positive experiences. Central's seniors were greeted with UTC souvenirs, including a coffee mug, a tote bag, and a key chain. The students and the accompanying chaperones were shocked at how well the university treated the seniors on the tour. The university paid for the students' transportation as well as their lunch, which made the trip even more enjoyable.
"UTC probably treated us the best out of all of the colleges we've toured," raved Ms. Burnette.
Central has between six and ten people who have already been accepted and are planning to go to UTC in addition to over 43 students who have applied. After the trip, many students were much more open to the idea of staying close to home.
"I enjoyed the trip. It showed us how we can still have the college atmosphere even though were still so close to home," remarked Central senior Samir Ghazi.
Overall, the trip was a successful day that really opened the minds of many Central High students when considering UTC as the next stop in their education.