Chattanooga Marine, and Central Recruiter, Receives Purple Heart Medal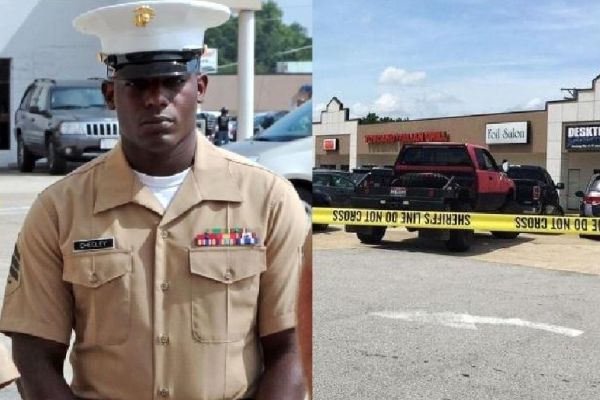 Sgt. DeMonte Cheeley, the Marine recruiter for Chattanooga Central High School, will be receiving the Purple Heart Medal on January 26, after being wounded during the heart breaking terrorist shooting at the Navy-Marine reserve.
The Purple Heart Medal is an award that has been around since The American Revolution. At first, the continental congress did not allow General George Washington to grant soldiers promotions of rank to recognize merit. It was originally given the name "The Badge of Military Merit". It was not until 1932 that the name was changed when the veterans of World War II were awarded Purple Hearts at Temple Hill. From there, it became a tradition that is still carried on today.
"I feel honored, it's one of those awards that you just don't go out searching for, it was just one of those situations," stated Cheeley.
Cheeley has been the recruiter for Central and other surrounding schools such as East Hamilton, East Ridge, Hixson, and Tyner for about seven months. He spends a lot of his time in the high school cafeteria during lunch talking to individuals personally about life in the Marines.
"I talk to high school students who are interested in becoming a Marine and then I tell them the Marine story, but it's not fit for everyone," shared the recruiter, "Just the satisfaction that I am giving to young men and women to better themselves in life through the marines."
Cheeley plans to stay the entire twenty years in the marines as a recruiter.
"I love what I do," expressed Cheeley, "Without my mentors and my training that I have received, I would not be the successful marine soldier that I am today."
About the Contributor
Andrew Wilson, Staff Writer
Hey, I'm Andrew! My hobbies include football and playing video games. I am currently employed at Papa John's Pizza on Highway 58 and I am a senior. This...