EPB Black History Month Poetry Contest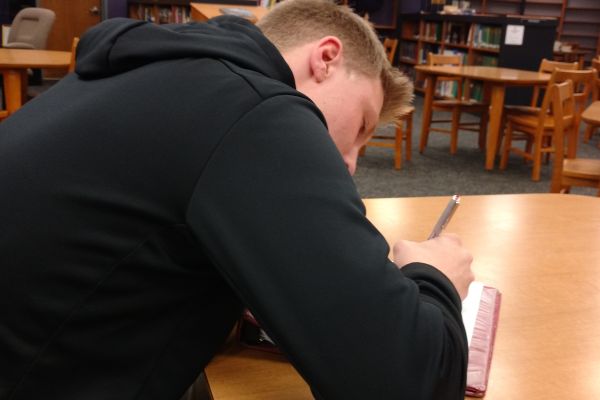 In celebration of Black History Month, the Electric Power Board, or otherwise known as EPB, is giving students in grades ranging from 1-12, an opportunity to submit their poems in the 12th Annual Black History Month Poetry Contest. The students who win and their teachers will each receive $100. The top winning students and their teachers will also attend the EPB Black History Month Awards Banquet.
There will be a total of eight students who will be recognized, including one winner in each level among written entries (four total written winners) and one winner in each level among video entries (four total video winners). The grade levels they are picking from are: Grades 1-3, Grades 4-5, Grades 6-8, and Grades 9-12.
Maya Angelou was a poet and a writer who received a Presidential Medal of Freedom because she has inspired multiple generations to strive for ultimate equality. As tribute to her life, students can pick an African American person who inspires them and write a poem about her or him.
"I have not decided who I'm going to write about yet…I'm just going to start writing and see where it takes me," Alyssa Rosenzweig, a junior at Central, shared. "I'm hoping for the best."
To enter, a student must have a poetry entry that includes an intro describing and naming the subject of the poem as well as why the student chose that person to write about. The maximum number of words the students can right is 1500. Also, a student can record enter their written poem and themselves speaking their poem to submit, but the video must be three minutes or less.
"I'm really excited to enter this contest; poetry contests in general always interested me," Alyssa Rosenzweig commented. "I've been writing my whole life and it feels really rewarding when things like this roll around, for other people to read it," she added.
When asked why she was entering the contest, Alyssa giggled and commented, "Everybody I've told has been asking me that question. I think it's an important time in our nation's history. I believe that it's not just about African Americans, it's about our history…I like to write about things that are important."