Senior Day: Snakenberg, Denton Named Mr. and Miss Central 2016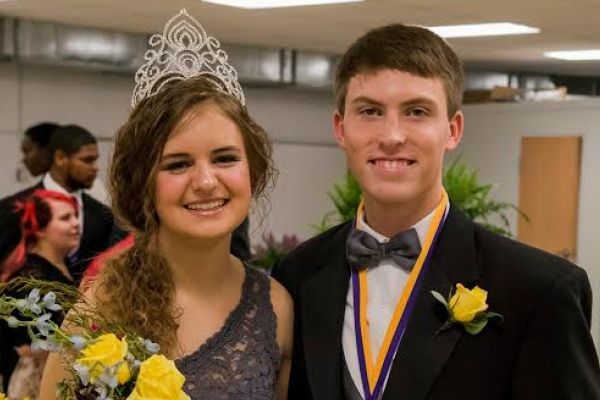 Central's annual Senior Day took place on April 28 in the Central High gymnasium. The theme for the Central's 108th Senior Day was "Life is a Journey" and displayed many assortments of compasses and maps for decoration.
Every year, the senior class votes on a different teacher that has gone above and beyond as a teacher at Central High School, and this year it was history teacher Rick May.
"It was an honor to receive the dedicatory this year. I love Central and I love teaching these kids." expressed May.
The main tradition of Senior Day is the presentation of Mr. and Ms. Central. Upperclassmen and even sophomores got the the opportunity to hear speeches from the candidates and vote for who they believe is the perfect representation of Central High School.
This year, the winners for Mr. and Ms. Central were Jadyn Snakenberg and Jake Denton.
"I was really surprised when Mr. King called my name, but it's a huge honor and I'm really thankful to be chosen. I think it's so cool that this is such an old tradition, but it doesn't feel old," stated Snakenberg.
"I was very surprised at the moment. It took me a second to realize that I had won. It was definitely my favorite highlight of my senior year." said Denton.
Another event that occurred at Senior Day was the picking of the distinguished alumni. The alumni chosen this year was Nancy Collum (Class of 1974), Richard Cox (Class of 1991), Pam McNutt Fleenor (Class of 1977), Marjorie Ogle (Class of 1945), and Dorothy Stone (43 years at Central as a teacher).
About the Contributor
Savannah Smith, Editor-in-Chief
Hi, my name is Savannah! I am a senior and this is my third year on the Central Digest Staff! I am the Editor-in-Chief for the Digest and I would...