EOC Testing Is Frustrating and Successful for Teachers, Students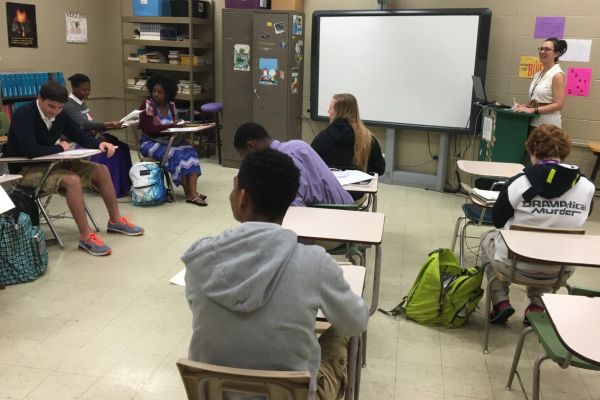 Joshua Sizemore, Staff Writer
May 23, 2016|17 Views
Hang on for a minute...we're trying to find some more stories you might like.
On May 2nd through 6th, Central High School students took the EOC's for some of their classes. It was not very highly anticipated by the students and even the teachers. On a couple of occasions this year the teachers have had trouble receiving the different tests here on time. For example, the tests all the students took in the gym together, took quite awhile to get to the school, which was not the teacher's faults.
"There is no perfect way to handle the EOC's. The district decides which tests happen on which days and we have to figure out a schedule to make that happen. With some of the tests being nearly three hours long, there is no way to keep them from wrecking the school day," stated Kevin Parsons, English teacher. "I am always frustrated and annoyed by the process. This year the district only gave me one day to unpack all of our testing materials and prepare them for testing week. Managing all of those tests is a tremendous undertaking, yet only about ten of our faculty members (out of around 80) assisted with this process." concluded Parsons.
"EOC's can be a very terrifying thing, especially, when they come so late. I thought the process could not have been done better because the teachers tried really hard to make it work with such a small amount of time to do them," expressed sophomore, Monet Henderson. "I did not know that Mr. Parsons had such short time to give us the tests. I feel like he did a good job though giving them out and taking them back because we all took them in an orderly manner and the teachers were very cooperative with the students."
Even with the many conflicts with the EOC testings, the testing went smoothly at Central High School. Students and teachers, are thrilled that the testing is over and are looking forward to a new school year and a new year of EOC testing.