Mr. Rick May 'Honored' to be 2016 Dedicatory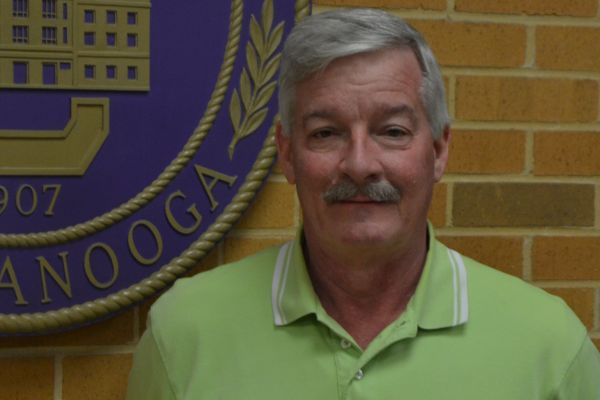 Every year, the senior class choose a dedicatory, which is the class'  favorite or most influential teacher. Being the dedicatory is a huge honor because it is a validation that you have touched your student's lives and have made a difference at Central High School. It encourages teachers to be the best they can be and allows them to share their thoughts and message. This year, the class of 2016 chose Mr. Rick May, Central High's U.S. History teacher as the dedicatory.
"The best part of being the dedicatory is that you get to share your thoughts with a lot of people. Your family is here with you and you even have a luncheon in your honor," shared May.
As the dedicatory, you must give a speech at graduation, which was perfectly okay with May. He is a very vocal teacher and loves to share inspiration and motivation with his students. He shares that his message as a teacher is "whatever you do, do your very best then some", and hopes that every student who leaves his classroom takes that to heart. When asked why he thinks the students chose him, he had a neutral opinion.
"I really don't know why they chose me other than the fact that I had a lot of them in class and always do my best. I was very surprised and honored," shared May.
May says that he will always remember this journey as dedicatory and will always cherish these moments. He, along with the entire Central High School staff, are sad to see the class of 2016 leave, but know that the students will go on to do great things.