School's Population is Relatively Unchanged for 2016-17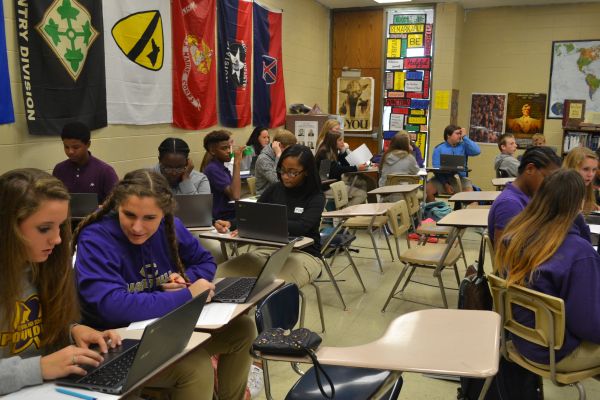 Central's population has slightly decreased from last year's number, according to Mrs. Lindsey Ruggles, school counselor.
Last school year there were 971 students enrolled at Central High School and 965 students enrolled this school year. Most of these students are very diverse and think that as the era is changing so is the diversity in public high schools.
On average of 1,000 people, 504 are boys (50.4%) and 496 are girls (49.6%). The statistic is not only used in the public eye, but on the Central High campus as well with more boys in attendance than girls. Last school year there were 517 males and 454 females. This school year, there isn't much difference with 513 males and 443 females.
The total decrease in the population at Central High School is slowly dropping and counselors, such as Lindsey Ruggles, are realizing ideas on why it is happening.
"Well, as for seniors, since I really focus on seniors, we are really trying to be proactive about getting students to the adult high school, if that's their best option to graduate on time. Students and their parents are becoming more open about it. Eight seniors have already transferred to the adult high school this semester." stated Ruggles.
Many new students are transferring to
Haiden Dill, a former Ooltewah High School student, shares his initial thoughts about transitioning to Central High School.
"My first thought was that Ooltewah has a lot more students. I like Central way more than Ooltewah. The people are a lot nicer." said Dill.
About the Contributors
Victoria Dutilly, Staff Writer
Hi, my name is Victoria Dutilly, and I am a freshman at Central High School. My favorite hobbies are reading, writing, and having fun! I am really excited...
Savannah Smith, Editor-in-Chief
Hi, my name is Savannah! I am a senior and this is my third year on the Central Digest Staff! I am the Editor-in-Chief for the Digest and I would...