Alumni Association's Many Programs Continue to Raise Money for School Programs and Scholarships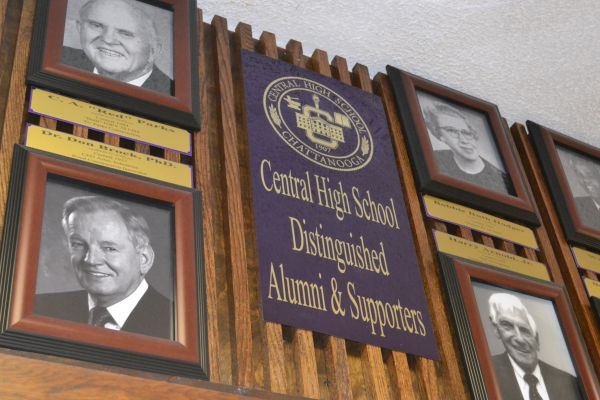 Central High's Alumni Association has been busy this fall organizing several fundraisers to benefit student programs and scholarships for this year's senior class.
"Our Association is special because it is the only one providing as many scholarships as we do, " stated Central High Alumni Association President, Judy Phillips.
The association is always pressing forward with it's funding of the school's programs and scholarships. On August 26, the alumni association sponsored a barbecue dinner as a precursor to the home football game against Hixon High School. Not only did the event include the 2016 Central High School Sports Hall of Fame induction ceremony, but it also focused on raising money for the association to use to support Central High School. Central High's alumni continue to have a special place in their hearts for Central High School while the school holds a special place in its heart for our association.
"The rich history Central has in academics, sports, and administration continues every single day and always will. The resurgence of the Alumni Association has also brought old and new friends together for one cause, to celebrate Central in every possible way!" remarked Phillips.
At the barbecue, the association fed over 175 guests while alumnus reminisced about their time at Central High School.
"When planning food for an event like this, it is difficult to predict how many will attend,"  explained Phillips.
Most of the Alumni Association's funds that they raise go to athletic and academic programs and supplies that the school is not provided by neither the school board nor the Hamilton County Department of Education.
Every year the Alumni Association gives out an average of twelve scholarships to deserving seniors every year. These are funded by events similar to the barbecue and the association's annual golf tournament.
On October 8th, 2016 at Bear Trace Golf Course, the Central High Alumni Association will put on their annual golf tournament, named in honor of Gibby Gilbert, to continue to raise money for school programs and the 12 scholarships they hand out each year to hand-selected Central High seniors.
"Our association works as diligently as we do for the school's physical needs, the students, and the community and does this with a varied support team of volunteers.  We are also special and absolutely the best because we have the total support of principal Finley King and his staff," concluded Phillips.