PSAT Gives Sophomore and Junior Students Extra Practice for ACT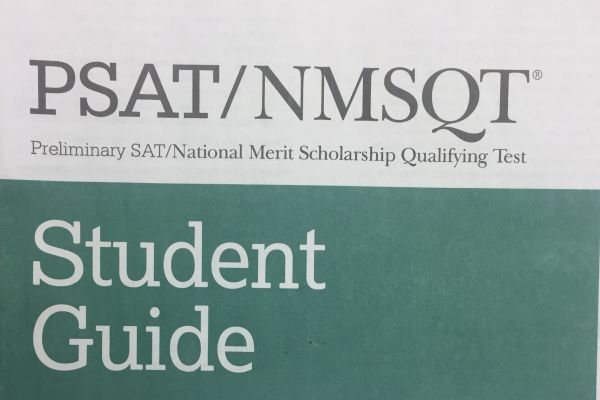 Hang on for a minute...we're trying to find some more stories you might like.
Everyday, whether students realize it or not, is a day closer to that one test that will show it all, and Central students are pushed to be ready and confident to take the ACT or SAT. Central is giving students the opportunity to take the Preliminary SAT/National Merit Scholarship Qualifying Test (PSAT/NMSQT), a practice test, to help them get ready for the real deal. The PSAT was open for sophomores and juniors to take, and it was held on October 19th, at the cost of $15.
The majority of test takers get really nervous, and want to know what type of questions are to be expected on the real tests. Danielle Hooper, Central's gifted teacher who was also the test organizer, has offered plenty of information on the practice exam.
"It is a basic SAT, ACT type test, so there will be a bunch of reading passages that you have to comprehend and get information out of," explained Hooper.
This test is something that will give you the extra practice and a lot of students need that. Students only have three to four hours to take the test and it not only helps you, but it gives them an opportunity to show what they know while also opening up a lot of scholarship opportunities for students looking to pursue a college education.
"It is a good way to tell how you are going to do on the test, and it puts you in the scholarship competition," said Hooper.
This test gives you an even higher chance to succeed and show what you know. It is highly suggested, not only by teachers, but also by upperclassman.
Central senior Noah Paige believes that taking the PSAT can help improve test scores later on.
"I think students should take it. It also depends on the person, some people need all the help in the world," stated Page. "Everyone takes tests differently, and the PSAT is just another thing that can help prepare students for the important exams."
Sophomore Cat Cimino, who took the PSAT, believes that the PSAT is good practice for the real test later on.
"The test went well, most people that I talked to thought they did really good, I feel like it gives you a little more time then the actual ACT, I really did not feel rushed," explained Cimino.
More and more students are becoming less anxious and nervous for the actual ACT because of the extra practice. Everyone takes tests differently, and the PSAT is just another thing that can help prepare students for the important exams.

About the Photographer
Meghan Duncan, Sports Editor
Hi, my name is Meghan Duncan. This is my third year on the staff and my second year being the sports editor. I have been cheering for 3 years at Central,...