FCA Members Donate Shoe-Boxes Full of Necessities and Toys for Operation Christmas Child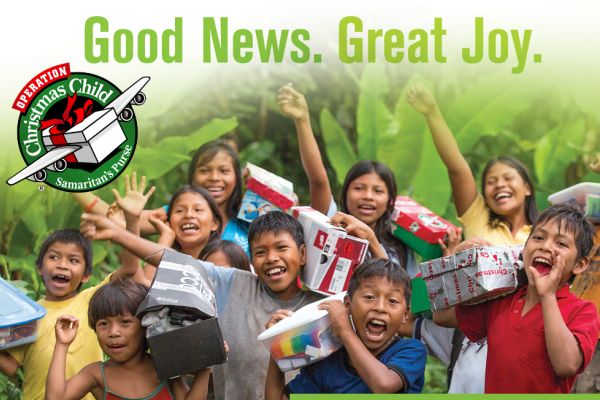 As the holiday season comes around, most do not think about other how kids are not able to receive many gifts for Christmas.
Mrs. Shurette, the wellness and weight training teacher for Central, is assisting in Operation Christmas Child to get kids the primary things they need. The Operation Christmas Child is a foundation that takes the time to get the temporary things. such as, toothbrushes, shoes, clothing, and toys, for kids that are not fortunate enough to get those items. She is working with the Fellowship of Christian Athletes (FCA) to help distribute the necessities that children will need in order to get good hygiene and personal care.
"We usually work with the Ruriteen club, although this year we just decided to work with the FCA. We have successfully packed eight boxes this year and have sent them off to children that need them," explained Shurette.
From children to seniors, tons of generous people assist in packing and preparing the shoe-boxes and getting them ready for Christmas. The churches accept all size shoe-boxes, however most churches serve as the drop off location for the boxes. When collecting the boxes, thousands of volunteers walk around and inspect the boxes making sure that they are good to go.
Continuing helping out for five to six years, Shurette has helped with the donation of the shoe-boxes, sending them out to Bayside Baptist and then off to the Atlanta packaging center. After being shipped the organization sends out leadership teams of pastors who spread the word of God and bless the children. Pastors will give them to orphans or even those that are not familiar with church and the word of God.
The shoe boxes will arrive in more then one hundred countries, then the pastors will go around to spread God and his word and to make sure that everything is ready and in order so that children will have a good Christmas this year.
About the Contributor
Eleanor Simmons, Staff Writer
Hi, my name is Eleanor Simmons, and I am a Freshman here at Central. I play volleyball and I write stories for journalism. I love to read and to write...