PSAT Scores Show Students Their Highpoints and Downfalls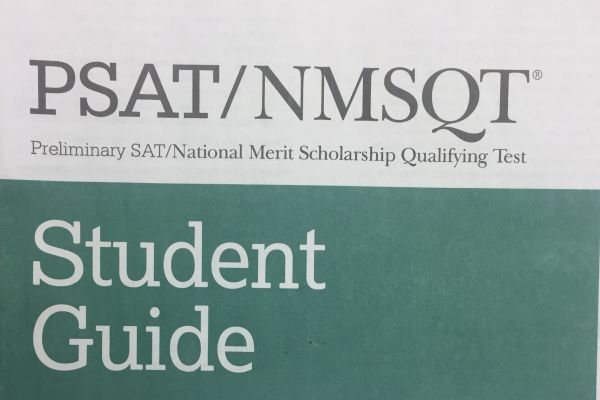 Hang on for a minute...we're trying to find some more stories you might like.
Two of the biggest tests in a student's high school career are the ACT and SAT. The two combined are the easiest pathway toward large scholarships and college acceptance. This is why faculty here at Central encourage students to prepare for these tests in any way possible, through resources like online practice tests and preparation classes. On October 19, Central High allowed sophomores and juniors to take the PSAT, or Preliminary SAT.
"The PSAT is the National Qualifying Exam for the National Merit Scholarship Program. The rigor of the test is a pretty good indicator of future college success," shared Mrs. Danielle Hooper, the PSAT administrator here at Central.
Students nationwide are encouraged to take these tests as many times as possible. According to CollegeBoard, a non-profit organization that "connects students to college success and opportunity", student's test scores modestly increase upon taking the test a second time.
"Teachers always say PSAT and SAT scores are usually identical, so I wanted to see where I would be at if I took the real thing. I also wanted to get a taste of the ACT to know where I stand," shared test participant Josh Sizemore.
Each person's PSAT score is online this year at CollegeBoard.org. Each student must create an account and use an access code to view their specific scores. On this website, you can view a full break down of the scoring process and everything from general fields that a given student would be successful in to specific questions from the test. CollegeBoard uses this information to create a personalized study course for each student to help maximize their future test scores.
"You have to work! There is no magic pill or key. The teachers can prepare you, but you have to put in the work as well. Combining that with online test preparation, it will allow you to feel more confident in taking the test. The higher the score, the more opportunities are available to you," advised Hooper.
When you decide to take the PSAT, or any big test, remember to prepare, stay calm, and do your best!