Central Alumni and Students Hoping to Raise Money Through '#BacktheTrack' GoFundMe Campaign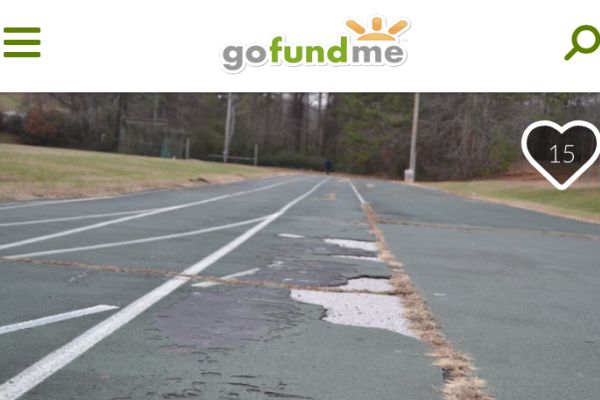 After the two Hamilton County Commission meetings that disbanded the idea of the new track at Central High and Brown Middle School, the students and alumni are taking a stand to raise the money on their own.
The final commission meeting that determined whether or not the board was going to spend a total of 500,000 dollars to remove and replace the Central track was held last week on January 18. The negative decision was made due to the fact that it was too much money and that the board needs to look at the county as a whole rather than by one district.
"The decision that was made was completely unfair. We have been promised a new track for years and the safety of the runners and the students is very risky on the track we have now," said Senior Class President, D'Andre Anderson.
Christie Tallent Bronson, a alumnus of Central High School and parent of a Central student, is taking a stand of her alma mater and made a GoFundMe page to help raise money for the track.
"A lot of the community loves to use the track on a daily basis, but some are now thinking it needs to be closed for liability reasons. The sooner we raise the money, the sooner we can help our schools and community have a safe place to run, walk, and have fun with their families," commented Bronson.
Bronson, along with members of the track team are helping raise the $600,000 goal for a brand new track.
"I think that if the community all comes together to raise the money goal, the new track can become a reality," said Track Captain, Jared Eddy.
The GoFundMe page has already raised a total of $880 and has been broadcasted on a variety of social media sites, such Facebook. Hopefully, in a few short months and a couple of school fundraisers, the track will be replaced in no time.
If you would like to donate to the track fund, visit the following link:
About the Contributor
Savannah Smith, Editor-in-Chief
Hi, my name is Savannah! I am a senior and this is my third year on the Central Digest Staff! I am the Editor-in-Chief for the Digest and I would...