New Website Highlights Central's Career and Technical Education Dept.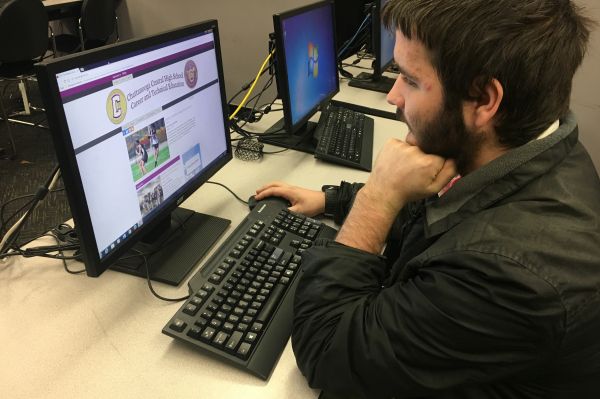 Career and technical education (CTE) is what help students become the best members of society that they can be. Here at Central, there are seven courses available that fall under this education opportunity: web design foundation, web design, practicum, family and consumer science, fashion design, information technology, and architecture and engineering. This year, a website has been created to bring awareness to these amazing courses.
"Our target audience is eighth and ninth graders and their parents. These are the most likely entrants into CTE programs. The earlier we can promote our programs, the more likely they will have interest when they can enroll," shared Mr. Phillip Johnson, head of the CTE department.
The website is going to be used as a teaching resource for the technology classes. These students will be keeping the website updated and using their knowledge to make the website as great as possible.
"This is the capstone project in the web design curriculum. The goal is to have the entire website completed by the end of the semester," revealed Johnson.
Even though the website will be student led, the teachers will also have a part. Each class will have a dedicated section of the website that the teachers will have to keep updated. The teachers will also have profiles telling a little bit about themselves.
"It is definitely a cool thing to have the ability to build, but it's been a lot of work, and will take a lot of work to keep up," shared Hunter Elliot, one student member of the CTE program.
The website is already up and running, but is still very new. If you are interested in any CTE courses, or just want to know more about the website, visit them at www.centralhighcte.com.
About the Photographer
Savannah Smith, Editor-in-Chief
Hi, my name is Savannah! I am a senior and this is my third year on the Central Digest Staff! I am the Editor-in-Chief for the Digest and I would...