Academic, Attendance Requirements Part of Getting a Driver's Permit and License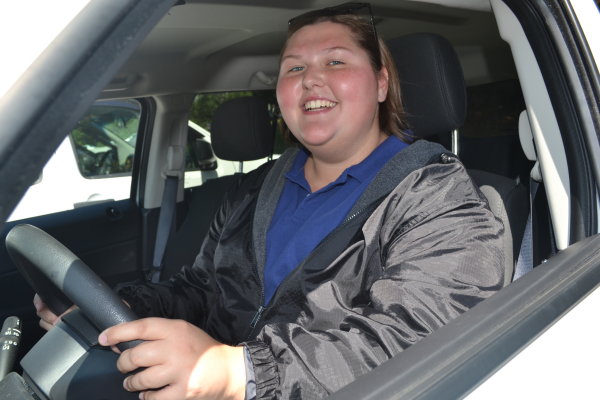 High school marks the beginning of independence for many students. One new responsibility that students are granted is the privilege to drive, and that honor takes a lot of responsibility.
Of course, there are requirements that one must accommodate in order to obtain their learner's permit or license. School administration must see that students are at least 15 years old, do not have repeated absences, and that they do not have failing grades in three or more of their classes.
According to the DMV, one must meet the standards previously mentioned along with having two proofs of Tennessee residency, proof of school attendance or a high school diploma, and a completed Teenage Affidavit and Cancellation form signed by the student's parent or guardian. The driver services center supplies the Teenage Affidavit form, which states that a legal guardian takes full financial responsibility of the minor that is applying for their license or permit. With a learner's permit, students are allowed to operate a vehicle with a licensed driver 21 years or older. Another thing to note is that minors must have obtained their learner's permit for at least six months before applying for their driver's license.
Additionally, individuals who are 18 and older must provide primary and secondary identification, proof of citizenship, and a social security number with their two proofs of residency.
Once students are sure that they meet both school regulations, they can fill out an application for their permit or license.
"Over the summer I looked through the driver's handbook, so I felt really comfortable taking the test for my learner's permit," Sophomore Danae Wnuk revealed.
These applications are located outside of assistant principal Michelle Cochran's door in the center of C-pod. Completed applications are to be placed in the basket attached to her door for review. It can take anywhere from 24 hours up to one week for administration to complete the compulsory school attendance form.
Completed compulsory school attendance forms can be picked up from the student's first period teacher. Said forms are typically valid for 30 days. Students are then instructed to present the form to an appointed official at the DMV so that they can take the knowledge test and vision screening. Students applying for a driver's license must also schedule a road test.
It should be duly noted that a fee will be charged if one is applying for a permit or license. There are also online practice tests available for students to prepare for the knowledge test. For additional information, visit tn.gov/safety.