Sparkle and Shine: Juniors Receive Their Class Rings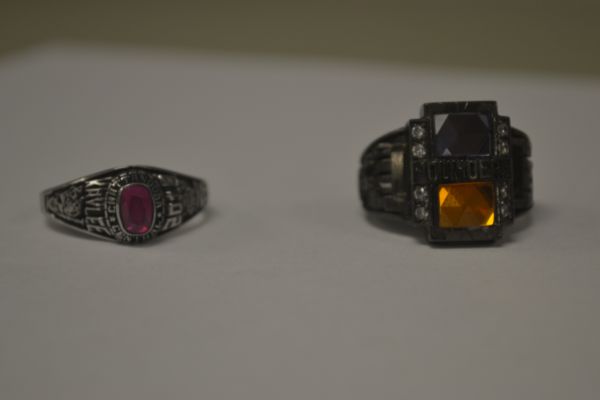 John Britt, Staff Writer
September 21, 2017|48 Views
Hang on for a minute...we're trying to find some more stories you might like.
Last year, a large part of the sophomore class, which are now juniors, ordered class rings to show their pounder pride. Class rings are a tradition in most high schools and at Central, it is no different.
Balfour, who sells not only class rings, but yearbooks and graduation materials, provides a large selection of options and symbols for class rings so that every ring is unique. These selections not only show the individuality of each student, but unity of the class as well.
The cost of a class ring, however, is not cheap. "My class ring cost me $630. But no matter the cost, I am very  satisfied with my purchase," exclaimed Tyler Guidry, a junior at Central, " My class ring is important to me as it represents my dedication to my education."
"I had to work all throughout the summer with family and actual jobs to save the money for it, but I believe every second of the work was worth it." said Jourdan Owen, another junior at Central, "I believe it shows pride of the year you are graduating and I recommend everyone to get one. The memories that it will bring back are priceless. In my family it is a tradition to buy a class ring and we almost all own one."
It seems the class rings are a smash hit to the juniors of this year. The rings are quite popular to the current students and it seems like it will stay that way. Proving that, if you like it, you should put a ring on it.

About the Contributors
John Britt, Staff Writer
Hi, My name is John Britt. I'm a senior at Central and this is my first (and last) year on the Central Digest. When I am not in school, I am usually watching...
Jake Johns, Copy Editor
Hey! My name is Jake and I am a senior! This is my fourth year on the Digest staff and second as Copy Editor. I am a member of the City of Chattanooga...