FCCLA Collects Donations for Victims of Recent Hurricanes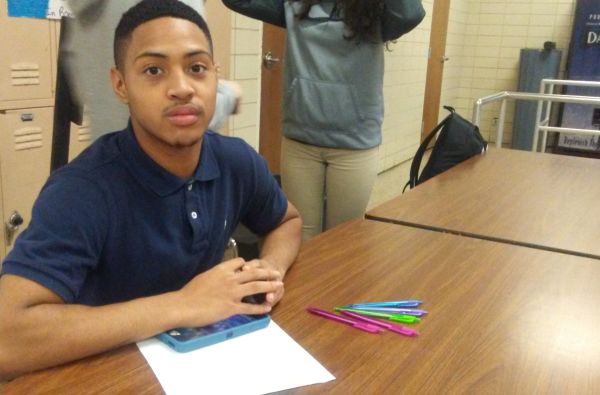 Hurricanes Harvey and Irma were devastating. They were the only category four hurricanes to hit the United States in the same year, let alone within a couple weeks of each other. Hitting Texas and Florida, they unleashed a massive amount of damage upon areas affected. Thousands of people have lost their homes and have been left with nothing. After hearing this news, Mrs. Hostetler and her FCCLA (Family Career Community Leaders of America) students decided to take initiative and collect donations to help the victims.
"I want the students to think about others and give," commented Mrs. Hostetler. So far, it seems like this is the case.
"It feels good knowing that I'm helping people hurt by natural disasters and giving them hope," reported Brandon Fore, one of Mrs. Hostetler's fifth period students.
The organization of this project only took a few days. Mrs. Hostetler had contacted Red Cross, Salvation Army, United Way, and other similar groups. Unfortunately, none of them were taking donations. In light of this, Mrs. Hostetler contacted the local talk radio. She was connected with Ooltewah Baptist Church, who offered to handle the distribution of the items. The items are planned to be transported to the Baptist Relief Center to be given directly to the victims of the hurricanes.
The donations, while all are welcome, should ideally be of toiletries, cleaning items, and first aid items. Food, clothing, and household items are accepted; however, they complicate transportation and distribution and, therefore, are not as welcomed. As there are countless people displaced, quantity is more important than quality in this case.
So far, there have been around 400 donations collected. The goal is to collect 1,000 total items, and to have at least 30 people from each lunch period donate every day until September 22. Along with these student donations, the Central High School Alumni Association donated 250 dollars to buy items for those affected by the hurricanes.
In this time of frequent natural disasters, it is astounding to see the students of Central High join in to help restore broken lives.
About the Contributor
Sam Helmholtz, Staff Writer
My name is Sam, and this is my second year of the Digest. I'm currently a junior and hope to attend an art college in the next couple years. I also greatly...