Central High Welcomes New ISS Monitor Mrs. Davis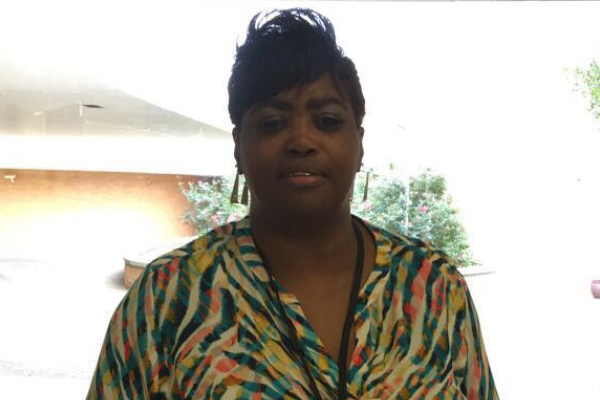 Central High School is happy to welcome its new ISS monitor to the Pounder family. Mrs. Davis wanted to be an ISS monitor to help bring a difference to the kids' outlook and help them become better people. She wants the students to learn to be better and do what they are supposed to rather than getting into trouble. She wishes for students to always try to do their best at everything in life and hopes that everyone will try to do the right thing.
"Pay attention, stay focused, and always try to do the right thing," advised Davis.
One of her main goals is to get students to focus more. Davis wants to teach them how to be obedient and how to listen. She makes sure they stay focused on the work that they are supposed to be doing as well as gives them advice to try and avoid getting into ISS.
"The kids need to learn how to do what' s right because their actions now will affect them in the future," stated Davis.
"She is pretty cool and funny," commented Freshmen Datavian Scott.
Mrs. Davis went to Chattanooga State Community College and graduated with a degree in Nursing. After she retired from being a registered nurse, she decided to become an ISS monitor. Along with monitoring for ISS, she is also a minister.
[Davis] has five children and a yorkie terrier named Chance. She enjoys spending time with her husband and the rest of her family.
Mrs. Davis is currently working on a system to get the teachers work to their mailboxes in a more timely manner. She hopes that this will help getting work done on time easier and more efficient.