Central Welcomes New Counseling Intern Jacob Guptill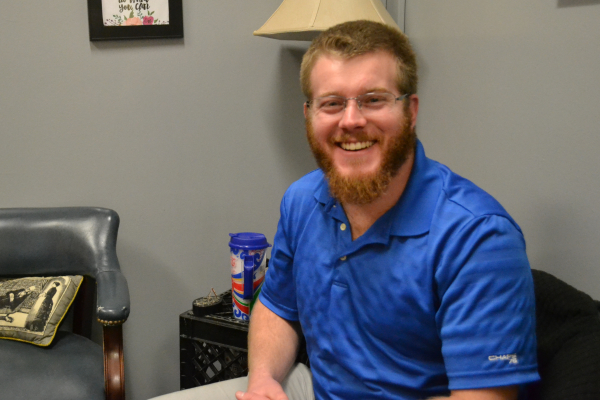 Getting used to a new environment is hard, but new student counseling intern, Jacob Guptill, is getting by just fine. He is here at Central in hopes of completing his masters degree as a school counselor.
Guptill is attending Central as Mrs. Long's intern, the school's current student counselor. He comes from Southern Adventist University and this internship is a required step to getting his degree.
"He is a great asset, and an enormous help. He will be missed very much when he leaves," expressed Long.
Guptill aids students who seek guidance from a school counselor. He also meets with students who are struggling with their grades.
"I am able to work with a large diversity of students. This helps me learn a lot about how to be a successful school counselor," elaborated Guptill, "My experience at Central was a little different than I had expected, but in a good way."
"One thing I have learned here is that high school students are very resourceful and willing to help in difficult situations. I like that students are so willing to go the extra mile," Guptill added.
The staff may be one hard thing to get used to, and new people who you have to work with could be a challenge to talk to, but he seems to be doing just fine.
"The staff are wonderful and welcomed me with open arms," addressed Guptill.
Other than going to college and working at Central, he likes to spend time outdoors.
"I love spending time with my wife and we do many outdoor adventures," he said.
After completing his 300 hours of internship this semester, he will be moving on to an elementary school, to complete even more hours to add to his program.
"Central is one awesome school. I love it here, I'll really miss Central!" Guptill concluded.
About the Contributor
Cassandra Castillo, Copy Editor
Hey! I'm Cassandra and I am a senior here at Central. This is my third year on the Digest and I have taken position as Copy Editor. My pastimes include...