Prom Preparation Underway
"Under the Stars" set to be 2018 prom theme.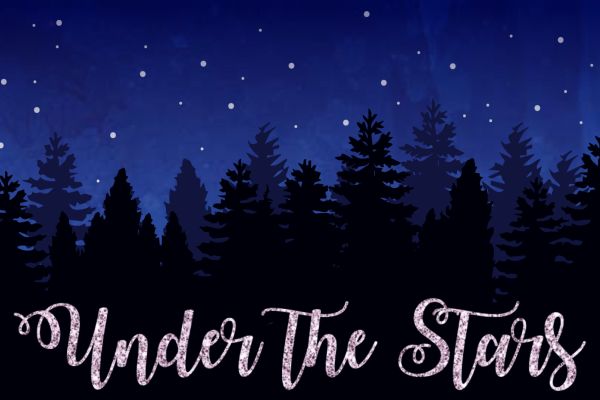 The prom committee is buckling down and preparing for the 2018 prom. Ms. Cotreau, along with the junior class officers are vigorously preparing to make this year's prom the best.
"The junior class officers and prom committee are in charge of the decorations. They will be creating the decorations at prom committee meetings over the next few months," explained Cotreau.
It does not seem like much to create decorations, but with something as tedious as Under the Stars, the students have to make sure every star hung is perfectly and every other decoration in between is absolutely perfect as well.
One of the most exciting details of prom is the theme. The prom committee voted for the theme "Under the Stars" at the first prom committee meeting. Themes like "Masquerade" were also considered but ultimately, "Under the Stars" was chosen. Theme colors of navy blue and silver are to be used to accurately represent a beautiful night Under the Stars.
Some students are very excited for prom, and cannot wait to enjoy a night out with friends. However, some students feel the thought of prom is very overrated.
"I'm so excited for prom! I feel like people make it out to be expensive and boring, but it is not about that. It is about dancing hilariously with your friends that you most likely will not see after high school. I was excited as a junior, but I am even more excited as a senior," vocalized Josh Sizemore.
"If you come with a cheerful attitude ready to enjoy yourself, I think you will have a great time, but you can't sit at a table all night being a party pooper and then complain that you didn't have fun," pronounced Ms. Cotreau.
Whether you are a junior or a senior, this is your night to let loose and have a little fun in the midst of exam preparations and college applications.
Early Bird prom tickets are available on Fridays starting this month for $40, $50 in March, and $60 in April.
About the Contributor
Kaylee York, Staff Writer
Hi! My name is Kaylee, and I am a senior here at Central. My hobbies include reading and writing, and I am also a part of the Central Sound of Chattanooga's...