Linda Hostetler to Retire After Years of Being Central's Human Studies and Child Development Teacher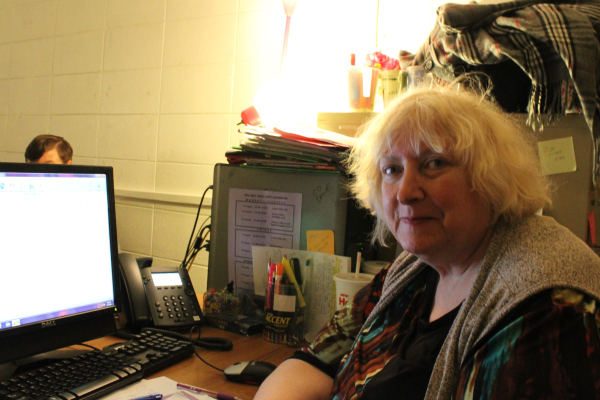 This year many of Central's beloved teachers have decided to conclude their educating careers after teaching for many years in their field. Human studies and child development teacher, Linda Hostetler, is one of the many retiring teachers. She has decided to retire from her position after eight years of teaching.
Hostetler enjoyed teaching about food and kitchen safety. She considers them important life skills and wants her students to retain as much information as they can about it.
"I love kids and I wanted to teach them life skills, especially child development. I think that if more people know about the development stages there would be less child abuse," informed Hostetler.
Her current students as well as her former ones discovered many life lessons in her class, which they plan to apply to their future.
"Mrs. Hosteler is a woman who puts up with a lot and gives a lot; I've learned a lot of useful things in her class. I'm going to miss her," explicated sophomore, Shaqune Stewart.
"She's a nice and caring person. She gives us candy and food," added Janai Blakemore.
Before becoming an educator here in Chattanooga, Hostetler was a sales person for years, along with being a plant manager for a recycling company in Ohio.
"We exported used clothing overseas where I got to travel. I've donated some clothing to the Metropolitan Museum of Art, and I also started a line of vintage clothing that I sold to retail stores in NYC," expressed Hostetler. "I got into realty with Sothebys and Christies, where I auctioned houses."
The many joys of being a teacher include knowing that your former students were positively impacted by your class. Many students have come to Hostetler and told her the many things they learned in her class that helped them in their future, after graduating high school.
"I love teaching; it's especially gratifying when some former students tell you they loved the class. Although, I thought it was scary at first because of the high school students, I found that it's a lot like teaching smaller kids," she explained.‬
"I remember one former student who acted up a lot, later told me he wished he had paid more attention in class," recalled Hostetler.
She hopes that people remember her as a good person that impacted the school.
"I hope both teachers and students view me as a caring person. I guess they taught me to be aware of how many teachers love to teach, love their discipline, and love their students," expressed Hostetler.
‪"I want my students to know that I cared about them and that ‬they can use some of the knowledge I tried to teach them," she imparted.
In her future downtime, Linda Hostetler would like to travel various trips around the country, a hobby she has done in her past.