New Advanced Manufacturing and Mechatronics Future Ready Institute Introduced to Central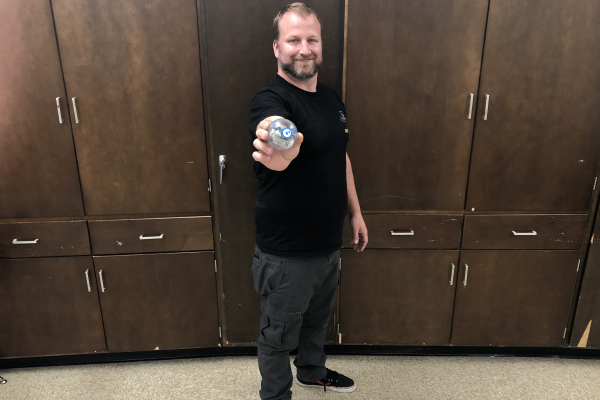 Starting in the fall, Hamilton County students will have more options for classes they want to take. Along with Lookout Valley, Central has joined the list of thirteen Hamilton County schools to offer Future Ready institute courses.
"I'm very excited to have this program come to Central. This is another opportunity for students who might not necessarily want to attend a four year college, but it will provide a job and money. I am worried that when we bring in more institutes, we'll run out of class space to teach thee courses," said Principal Finley King when questioned on his feelings on the Future Ready institute coming to Central.
Having these courses come to Central could bring in new students, meaning more opportunities overall. These courses will also encourage more interest level education and electives in the school.
"There are four courses; it starts with Principles of Manufacturing, then it goes to Digital Electronics; and finally it goes to Mechatronics I and II," explained Mr. John King when asked about what specific classes will be taught.
Principles of  Manufacturing will cover the processes of how things are made, and the materials needed to make them. Digital Electronics will teach how to manipulate energy sources. Mechatronics I and II will require students to use their knowledge from the first two courses to make and control robots. This is another opportunity to get involved with robotics events such as the Vex Robotics Competition and the SkillsUSA competition.
"This program is available to anyone who wants to be in it, but freshman are encouraged to apply before they start high school so that they can carry out the program throughout their high school career. There are applications online or with Mr. King," stated Principal King when quesioned about the program's availability.
All in all, the Future Ready institutes coming to Central will mainly bring positive things. More opportunities will be provided to students and it can help them with their future careers. Many jobs seek specific skill sets and these courses will give the students in the program those skills.