Evelyn Anderson Will Continue to Work After Retiring As Educator of 44 Years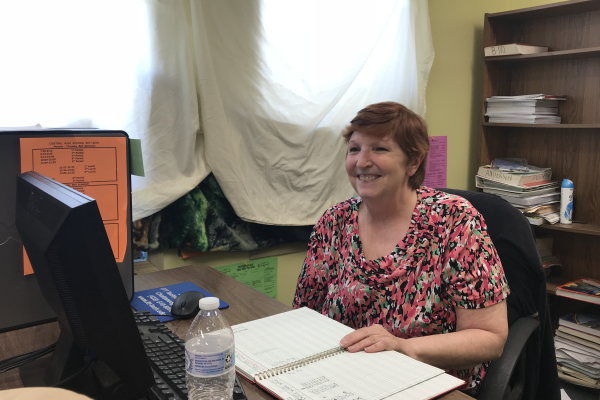 Few teachers can say that they have taught for decades in their field. The ones lucky enough to have made it that far can say that they have made many memories as teachers. They have been able to impact the lives of students year after year, but that has to come to an end sooner or later.
This describes one of Central's geometry teacher's, Evelyn Anderson. Anderson is one of the many educators at Central who has made history during the time they have spent here. Anderson is certified in 14 areas and has been an educator for 44 years. She has taught not only as a geometry teacher, but also criminal justice teacher in her time at Central.
"I taught a criminal justice class here; this was about 10 years back," insinuated Anderson.
"I've majored in business. I also have a minor in science, and in history," Anderson added.
As a teacher there are both ups and downs to teaching. Some years can be better than others, especially with high school students.
" I have enjoyed my time as a teacher. Most of the time my students have been good, but this year has been rough," Anderson expressed, "I have enjoyed teaching kids though. I see they learn and I've become friends with some former students. I remember I had a student that couldn't pass a marine test. He came back and brought me flowers after he passed."
Every educator, especially an educator who has taught many years in their field, has hopes that each student will take some information they learned in their class. One thing Anderson wishes her students take with them is knowledge.
"Learning to stick with something until they learn it will help them in their future, that's something i've really tried to teach my students," Anderson explained.
Many people think that retirement means relaxing at home and leaving all work aside, but in Anderson's case its the complete opposite. She will work from home on news bulletins for a company and she will continue writing books after retirement.
"I would like to publish some of my books this summer. I'm not an author of one genre; I'm working on five children books and I'm writing another book about Nazi's and new world order. It's about how America's elite put hitler in power, I believe natziism is not dead," Evelyn Anderson elucidated, "I'm also working on a mystery book. I'm working with about two or three detectives and a forensic scientist to make it happen."
"Another thing I'm working on is getting press credentials for when I travel after retirement," she added.
In the meantime, she has been preparing her students for their future. Something she will continue to do, up until retirement.
"I've been preparing my students for Algebra two," Anderson said, "I think most of them know I make kids work, not cheat. If you can't make them work, you can't make them learn," she concluded.